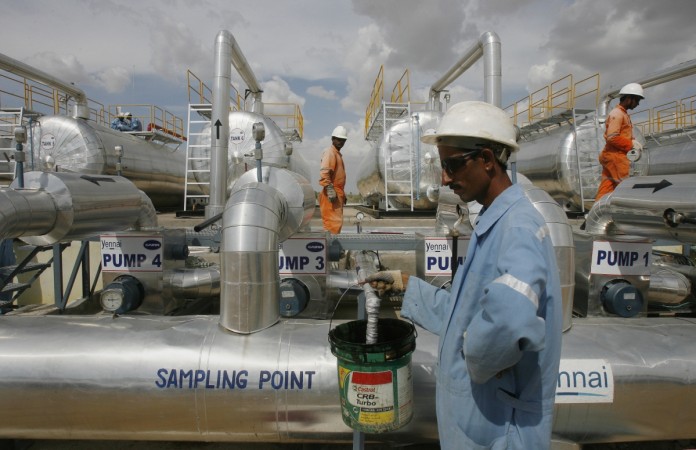 Cairn Energy, the British oil and gas exploration and development company, has sought $5.57 billion in compensation from India over the dispute pertaining to sale of its India assets to Anil Agarwal-led Vedanta Group.
Cairn Energy had sold majority stake in Cairn India to Anil Agarwal's Vedanta Group five years ago and retains 9.8 percent stake. This shareholding suffered a fall in value as a result of the tax demand raised by Indian income tax authorities, according to the British company.
Cairn Energy invoked the provisions of U.K.-India Investment Treaty, saying its India investments did not get "fair and equitable treatment," reports PTI.
After receiving the $4.40 billion demand notice from Indian income tax authorities in March this year, Cairn Energy initiated international arbitration seeking damages from India.
The original income tax demand of Rs. 10,247 crore in January 2014 was followed by penal interest of Rs. 18,800 crore in March this year, totalling Rs. 29,047 crore. As against this, Cairn Energy is claiming Rs. 37,400 crore, or $5.57 billion.
In its filing with an international arbitration panel on June 28, Cairn Energy said the Indian government should pay $1.05 billion in compensation for causing loss to its 9.8 percent stake in Cairn India and damages for the income tax demand notice, reports the agency.
The "Statement of Claim" filed by Cairn Energy with a three-member arbitration panel headed by Geneva-based arbitrator Laurent Levy includes interest and penalties.
Cairn Energy had earned Rs. 24,503.50 crore in capital gains in 2006 by transferring shares of Indian assets to a newly-incorporated Cairn India, according to India's income tax department.
The settlement of the income tax dispute is key to the proposed merger of Cairn India with Vedanta. The merger — announced in June 2015 — was expected to be completed this year.
Vedanta shares were up 3.63 percent to Rs. 154 apiece on the BSE at around 1.56 p.m while the Cairn India stock was trading at Rs. 152.95, a gain of 1.63 percent over its previous close.