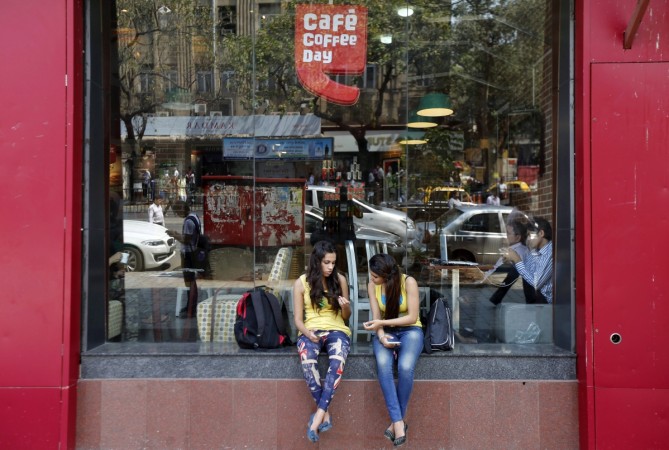 Coffee Day Enterprises Ltd (CDEL), the company that owns Cafe Coffee Day (CCD) chain of restaurants, is expected to issue initial public offering (IPO) in June to raise ₹1,150 crore (nearly $180 million).
The company will file a draft red herring prospectus (DRHP), a preliminary document in the IPO process, with the market regulator Securities and Exchange Board of India (SEBI) in June, sources close to the development told Livemint.
The funds raised from the IPO will be mainly used towards repayment of debt and ₹290 crore will be invested in opening of new stores across the country.
"₹750 crore will be used to repay its debts and around ₹290 crore will be used for capital expenditure on new stores, refurbishing existing stores, for the vending machines business and a new processing plant," said a source.
CDEL also holds Coffee Day Hotels and Resorts Pvt Ltd, Global Technology Ventures Ltd and Tanglin Developments Ltd.
Valuation of CDEL stood at ₹6,200 crore in a pre-IPO round of funding that ended in March. The company got a funding of ₹100 crore from five investors including Infosys Ltd co-founder Nandan Nilekani, investor Rakesh Jhunjhunwala's Rare Enterprises and stock broker Ramesh Damani.
Each share of CDEL was priced at ₹2,890, taking the company's valuation to ₹6,200 crore. The funding round was largely led by Nilekani, a friend of Coffee Day co-founder Siddhartha, investing ₹74.99 crore.
CDEL was started in 1996 and its founder VG Siddhartha is the son-in-law of former Union minister SM Krishna.
As of March 2015, there were 1,530 CCD outlets across 29 states. The outlets are also present in countries such as Vienna, Prague, Dubai and Karachi.
The company recorded a consolidated revenue of around ₹1,800 crore in the first three quarters of FY15, with a loss of nearly ₹75 crore.
"As of now the investors have not indicated any intention to exit the firm; the fundraising programme is being undertaken to raise growth capital for the company," said a source.
Over the past few years, competition in cafe business in the country has got fierce with the entry of international chains such as Starbucks Corp and Coffee Bean & Tea Leaf.
"Larger cafe brands which have grown massively have both good and bad stores and these brands need to focus on profitability rather than the numbers game. The brick-and-mortar business simply has to make money," said Hemu Ramaiah, who runs Shop 4 Solutions Pvt Ltd, a retail consulting firm.