Byton may not be a familiar name in the auto industry. But that might change soon. Wonder how? Well, the new Chinese electric car company showcased its first drivable concept car at the International Consumer Electronics Show (CES) in Las Vegas on January 7.
Byton electric SUV is expected to make it to the production next year. Subsequently, it will go on sale first in China towards the end of 2019 before being plugged in the US and European markets by 2020 at an estimated base price of $45,000.
Also read: CES 2018: From AI-powered ovens to smart sofas that can charge your phone, the coolest tech to watch out for
The car claims to deliver the range of 520 km on a single charge. Interestingly, Byton's premium smart model is just like any other SUV in the market with the routine designs highlighted by sloping roofline, front grille, LED lights throughout the front highlight and the connecting lines and dots.
Wonder why it is at CES? That is because we have not given you the news on its technological innovations and the interiors yet.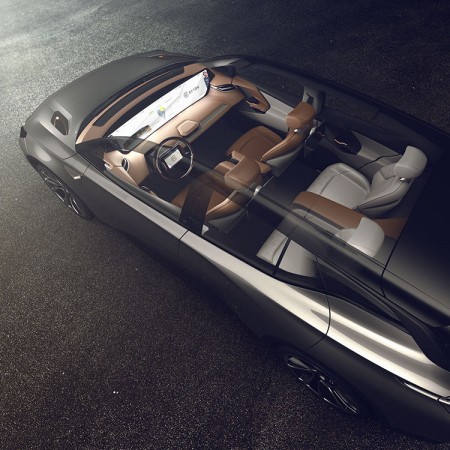 Just to give you a clue of what the futuristic car portends, Byton will come with disappearing door handles, hidden antennas and side view cameras that replace mirrors among many others features. Step inside the electric SUV and a 49-inch coast-to-coast Byton Shared Experience Display is on board to welcome you. Yes, it is a 49-inch. This gives you a lounge-like experience and allows you the control and interaction by merely putting into use a voice command as well as activating the main controls with the Byton Driver Tablet.
Byton also comes with a wooden floor, leather seats and interior colour matching in addition to these features. The front seats of the SUV are adjustable and the absence of a centre console just adds to the overall experience. Individually adjustable rear seats provide sofa-like comfort and luxury akin to a premium lounge.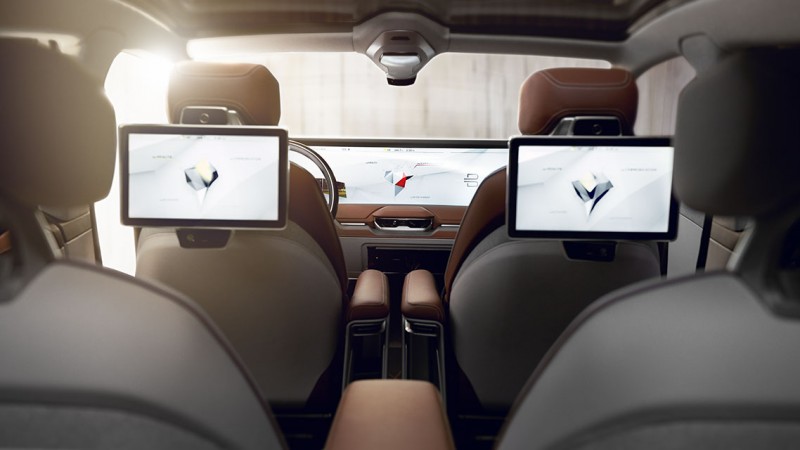 Byton technological innovation comes in the form of Intuitive Access -- a new method of unlocking the car. The face recognition cameras recognise the driver or passenger to unlock the door and Byton Air Touch that allows for display control via easy hand gestures at any position within the car.
Byton's production car will have two range options - a rear-wheel-drive model with a 71 kwh battery pack and a driving range of 400 km and a four-wheel-drive model with a 95 kwh battery pack and driving range up to 520 km.
Here, we have the Byton tech-loaded car we will be talking about before and long after it will have taken to the roads in 2019. Surely, something to look forward to!