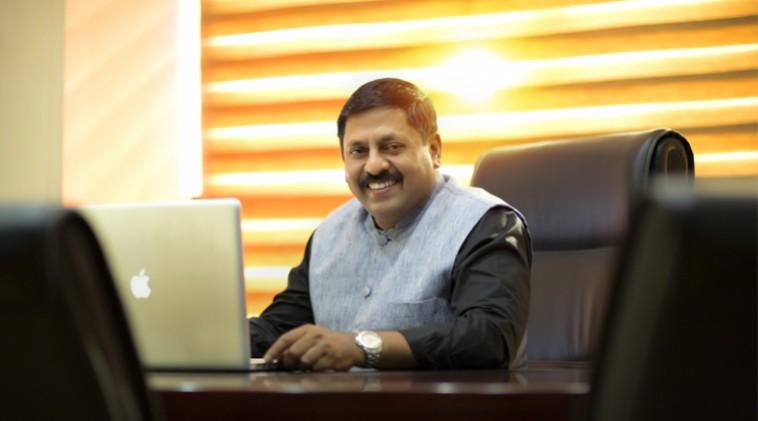 Sohan Roy, the founder and chairman of Indywood, says that his $10 billion project is intended to start a revolution and by 2020, India will be the only country in the world to have 1,000 8K screens.
Sohan Roy launched an Indywood billionaires club at a grand ceremony held in Ramoji Film City, Hyderabad, on Friday evening. Many billionaires from middle east attended this function, which also witnessed the presence of Ramoji Rao, legendary filmmaker K Vishwanath and many other dignitaries from Telangana.
Addressing the event, Sohan Roy said, "Around 50 billionaires of Indian origin, more than 100 delegates and celebrities from all over the world, ambassadors, federation representatives are here today and it is the effect of our house. Believe me, you are sitting in a most beautiful and powerful house here."
Sohan Roy added, "BR Shetty was the only billionaire, who attended the 2nd edition of Indywood Film Carnival last year. He already announced Rs 1,000 crore movie, which is going to be the biggest budget film ever made in Indian cinema. He has also announced to build the 8K cinema in his native Udupi, Karnataka and it is first ever theatre in India. This is also the first of its kind of cinema hall."
"Billionaires sitting in front of me will take such decisions and create better screens than other countries. That is going to be the destiny of Indian cinema. By 2020, India will be the only country in the world to have 1,000 8K screens. We will be the only country generating all kinds of content including, education, sports and others. We will also be exporting this content to various countries in 100 languages," he added.
The Indywood chairman aims to start a revolution not just in the entertainment industry, but also in sports and education. "Tomorrow, we are going to launch T10 cricket matches. T20 is the most popular format of cricket today. But we are going to start 10 over match, which will last for 90 minutes. The sponsors of the match are here with us today. T10 cricket will be held in Dubai," said Sohan Roy.
"The reason behind launching it is that these match will be telecast live on 10,000 screens among which 1,000 screens are built by our consortium. This concept is extended to the whole world. We are bringing together sports, entertainment and education and content related to these fields will be screened in our theatres thought of the day," he added.
Before the independence of India, one dollar was equal to one rupee and Sohan hopes to bring back those days. "I was born as an Indian and I am still holding an Indian passport. I would like to die as an Indian. I might retire in next 15 to 20 years, but before I would like to see a developed India, where one dollar is equal to one rupee," he concluded.