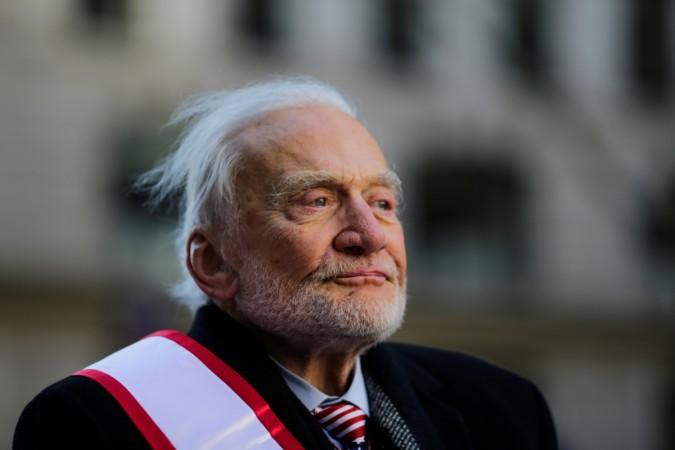 Buzz Aldrin, the second man to walk on the moon after Neil Armstrong had inspired kids and adults like as he embraced the media attention after returning to earth in 1969. But now, the public feud between Aldrin and his kids is much less inspiring.
The 88-year-old former astronaut is now embroiled in a legal battle with his children over control of his finances and the future of his namesake businesses. Aldrin has sued his two youngest children, Andrew and Janice, and former business manager Christina Korp.
In the lawsuit, the veteran asked the judge to remove Andrew Aldrin from the control of his financial affairs, social media accounts, and several other nonprofit aspects of his business. His son Andrew is the trustee of Aldrin trust.
Buzz Aldrin said in a complaint that despite revoking the power of attorney from his son Andrew, he is continuing to make financial decisions for him.
Here's an excerpt from the lawsuit:
Specifically, defendant Andrew Aldrin, as trustee, does not inform plaintiff of pending or future business transactions, removes large sums of monies from plaintiffs accounts and continues to represent the plaintiff in business and social capacities despite plaintiff's repeated requests for such representations to be terminated."
Aldrin has accused his daughter Janice of not acting in his financial interests, and conspiracy. He has also named several businesses and foundations run by the family in the lawsuit.
The former astronaut's longtime manager, Christina Korp has been accused of fraud, exploitation of the elderly, and unjust enrichment.
88-year-old Aldrin has accused his children of taking advantage of him by stealing money and slandering his name by saying he has dementia. Aldrin also alleges they are preventing him from getting married for the fourth time.
However, Aldrin's oldest son, James, isn't involved in the legal fight.
Statement from children
Based on a statement released by his son Andrew and daughter Janice Aldrin on Tuesday, they are saddened by the 'unjustifiable' lawsuit.
If nothing else, our family is resilient and our ability to work together to solve problems and accomplish great things is strong. We love and respect our father very much and remain hopeful that we can rise above this situation and recover the strong relationship that built this foundation in the first place."
Aldrin's legal battle hinges on his mental health
Experts say dementia can be difficult to prove, especially since there is no single test that conclusively diagnoses the condition. Doctors use a mix of tests, which includes brain scanning, blood tests, and cognitive tasks like memory tests and trivia questions to assess the patient's memory and problem-solving skills.
According to the American Alzheimer's Association, Dementia is the sixth leading cause of death in the US.
Aldrin took a voluntary mental evaluation at UCLA in April earlier this year which revealed no signs of his suffering from the mental health condition. According to the Journal, Dr James Spar concluded that Aldrin is "cognitively intact and retains all forms of decisional capacity."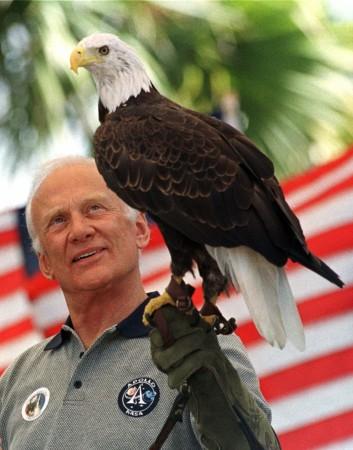 However, Aldrin's kids don't think so!
The former astronaut is expected to undergo a competency test this week, administered by court-appointed mental health experts in Florida.
Earlier this month, Buzz Aldrin was at the White House for President Donald Trump's announcement directing the Pentagon to create the 'Space Force' as a new military branch.