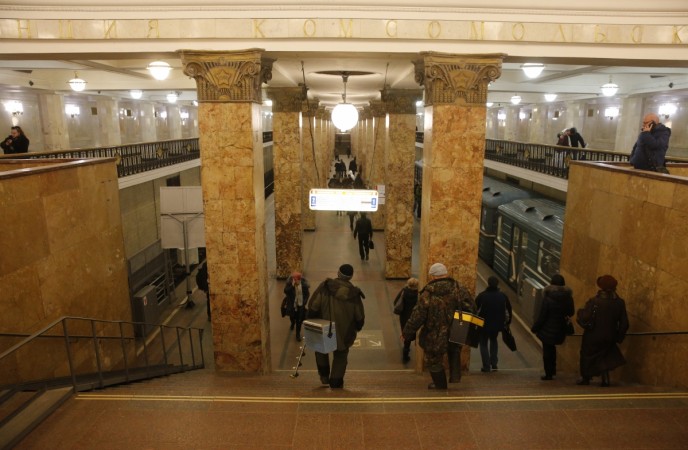 A metro station in Russia was shut Monday after a burqa-clad woman was seen with a child's severed head, reports said. The woman, who was reportedly the child's nanny, was arrested by the police later.
The woman was arrested from the Oktyabrskoye Pole metro station in Northwest Moscow. However, eye witnesses said that it was difficult to ascertain if it were a man or woman as the person was covered from top to bottom, reported RBC News. The woman was shouting "Allahu Akbar," RT quoted local media as saying.
The body of the three to four-year-old child was found in a nearby building that had been on fire. The 39-year-old nanny allegedly killed the child, set the building on fire and left. The parents were elsewhere with their other child.
The reason for the murder is not known yet, says RBC.
You can see the image tweeted by @govoritmsk here (graphic content).