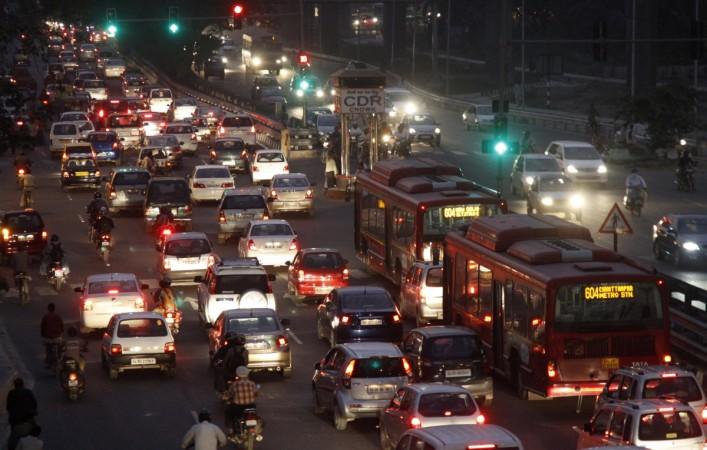 Shares of car makers such as Maruti Suzuki India Ltd. (MSIL), Tata Motors and Mahindra were trading in the red despite data from industry body Siam showing an almost 10 percent increase in sales during July on a year-on-year (YoY) basis.
MSIL shares were trading with loss of 1.28 percent at Rs. 4,904.50 apiece on the Bombay Stock Exchange (BSE) at around 11.55 a.m. Tata Motors and Mahindra shares were also down 1.60 percent and 0.51 percent, respectively, at Rs. 505.50 and Rs.1,473.
Data released by the industry body, the Society of Indian Automobile Manufacturers (Siam), on Wednesday showed that domestic car sales stood at 1.77 lakh units for last month, up 9.62 percent from 1.62 lakh units sold in July last year.
Tata Motors global sales for July rose 20 percent to 88,159 units for July 2016. JLR sales stood at 43,932 vehicles, the company said in a statement.
Two-wheeler sales grew 13.5 percent YoY to 14.76 lakh units from 13 lakh vehicles sold last July.
Overall vehicle sales rose 13.2 percent to 18.33 lakh units, YoY.
Hero Motocorp shares were trading 1.43 percent lower at Rs. 3,407.30 apiece while the TVS Motor Co. stock was marginally down at Rs. 269.40.
The BSE Sensex was down 222 points, or 0.79 percent, at 27,863. Top index losers included Lupin, ICICI Bank and Reliance Industries. The biggest Sensex gainer was Adani Ports, up almost 8 percent at Rs. 259.70.
Earlier in the day, the Sensex opened with a gain of about 50 points but quickly slipped into the red.
The biggest gainers from the BSE500 universe included Tata Chemicals, Sundaram Fasteners, Zee Entertainment and Gruh Finance.
Most of the bank stocks were trading with losses, though RBI governor Raghuram Rajan's decision to keep repo rates unchanged at 6.50 percent was on expected lines. SBI was down 0.72 percent while PNB was trading 2.94 percent lower at Rs. 120.45.
"While a good monsoon had led to some expectations of lowering of interest rates by RBI, increasing trend of CPI inflation which still remains a concern and hence RBI left the key policy rates unchanged," Angel Broking said in its Wednesday note.