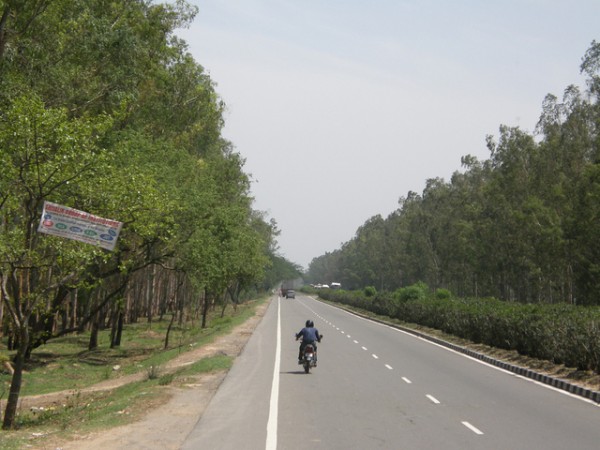 Three suspects, who were arrested on Sunday in relation to the Bulandshahr twin gang rape case, were sent to 14 days judicial custody on Monday. Seven police officials were also suspended after the incident raked up massive outrage from locals, Twitterati and politicians.
The incident took place on the Delhi-Kanpur Highway near Bulandshahr very close to a police checkpost. A band of robbers waylaid the family's car into fields where the men were separated and tied up while the 35-year-old mother and the 14-year-old daughter were gang-raped by seven to eight men. The family has now identified three suspects who were picked up by the police on Sunday.
"The arrested include Raees Ahmad, a resident of Sutari village very close to the scene of crime, Mohammed Shahvez of Hapur, and Jabar Singh, who lives on Delhi-Noida border. Police recovered Rs 5,500 cash and a gold chain from them," DIG (Meerut) Lakshmi Singh told Times of India.
The family reportedly looked at 200 photographs of suspects and identified three of the men who attacked them while they were on their way to Shahjahanpur.
The survivors have identified Babloo Chand Bawaria, a resident of Faridabad. Another one Naresh Singh is from Bhatinda in Punjab and the third is Raees Ahmad who belongs to local Sutari village close to the scene of crime. One of the three has criminal antecedents and has even spent some time in prison. All measures will be taken to bring the culprits to justice. We will recommend the case to be transferred to fast track court for speedy justice," Uttar Pradesh DGP Javeed Ahmad told TOI.
Ahmad and UP Principal Secretary Debasish Panda had visited the spot of the crime on Sunday after Chief Minsiter Akhilesh Yadav directed them to.
At least 18 people were detained to ascertain the identities of the culprits of the horrific attack. The UP administration and law and order has been heavily criticised and that has sent Yadav into damage control mode before the impending assembly elections next year.
Seven senior police officials of Bulandshahr, including senior superintendent of police Vaibhav Krishan, SP (city) Rammohan Singh, circle officer (Sadar) Himanshu Gaurav and SHO Ramsen Singh of Kotwali Dehat, were suspended.
National Commission for Women chief Lalitha Kumaramangalam, a former Bharatiya Janata Party (BJP) member, also slammed the state government for the laxity in women's security.
Right now, the minor victim is traumatised and is also running fever. Her rehabilitation is our primary concern. Once she is a little better, we will conduct counselling sessions for her," NCW member Rekha Sharma, a member of the team that visited the traumatized family, said.