Finance Minister Nirmala Sitharaman, along with junior ministers and senior officials of the finance ministry participated in the 'Halwa' ceremony on Thursday, which marks the final stage of budget preparations.
The ceremony was held within North Block premises, which houses the finance ministry. A customary Halwa ceremony is performed every year before the 'lock-in' process of budget preparation begins.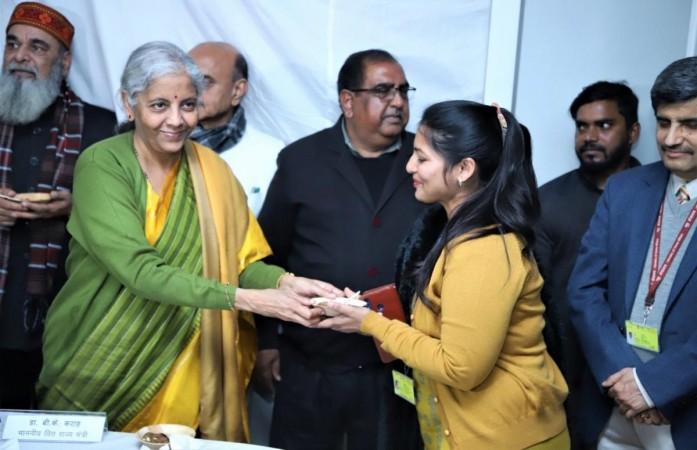 Like the previous two budgets, Union budget 2023-24 will also be delivered in paperless form. Sitharaman will present the Union budget 2023-24 on February 1, 2023.
All the 14 budget documents, including the annual financial statement (commonly known as budget), demand for grants (DG) and the finance bill as prescribed by the Constitution, will be available on the 'Union Budget Mobile App' for hassle-free access of budget documents by MPs and the general public, using the simplest form of digital convenience.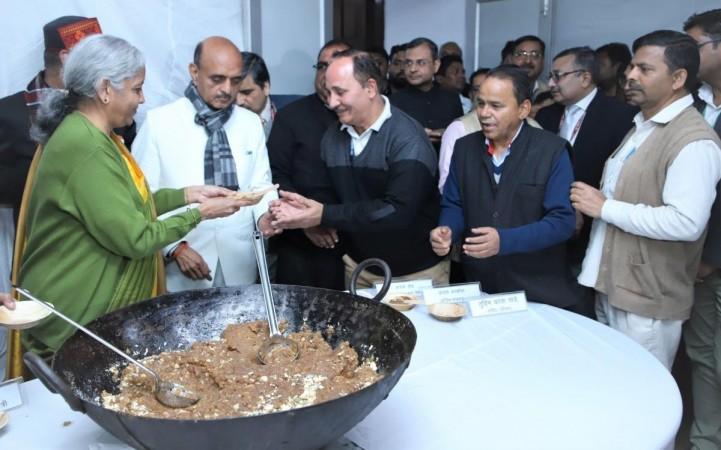 GST Reforms Urged
Terming GST one of the "most complicated" taxation system, Traders' body Confederation of All India Traders (CAIT) has urged Finance Minister Nirmala Sitharaman to announce review of GST taxation system and all Acts and Rules concerning retail trade and One Nation-One Licence Policy for domestic trade.
In its pre-Budget wishlist, it has also urged for effective pension scheme for traders, insurance scheme for traders as per scheme applicable in state of Uttar Pradesh.
The traders' body also sought separate credit rating norms for small businesses, easy access of finance to traders by the Banks and other financial institutions, formation of Fast Track Courts for disputes including payments in businesses and dishonouring of cheques under section 138 of the Income Tax Act and creation of Special Trade Zones in the country.
It has also sought a policy for organising Trade Fairs and Exhibitions of Indian products within the country and over the globe to give boost to both internal and foreign trade. The CAIT has also asked the FM to declare incentives for adoption & acceptance of digital payments among the trading community.
The CAIT has also demanded rolling out of e-commerce rules, e-commerce policy, formation of an E-Commerce Regulatory Authority, National Trade Policy for Retail Trade and a separate Ministry for Internal Trade both at the Centre and States.
(With inputs from IANS)