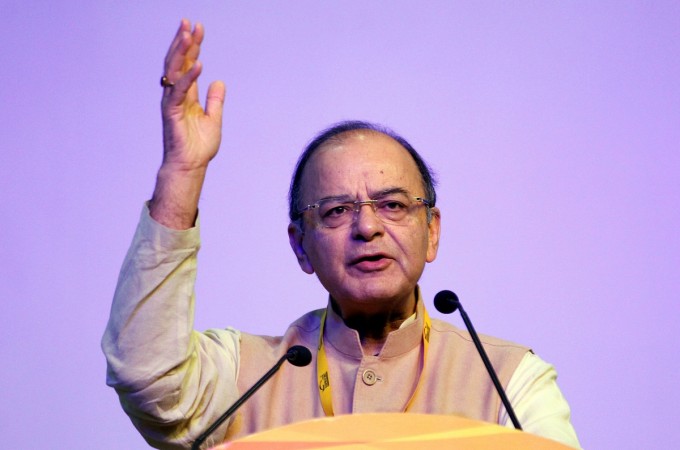 With little over two weeks to present Union Budget 2018, Finance Minister Arun Jaitley said agriculture sector will be given the top priority by the government, according to a PTI report.
He stated economic growth is not "justifiable and equitable unless the benefits are clear and evident in the farm sector." Hence, the government's priority is to ensure the gains reach the farmers and the growth is visible, Jaitley said while speaking at an event.
"Among the priority areas, the agriculture sector is on top. Ensuring the benefits reaches the agri-sector and growth is visible — this is among the priority areas for us," the news agency quoted him as saying.
With Gujarat witnessing a bare victory in assembly elections and considering the state polls lined up in 2018 before the next general elections of 2019, the BJP is most likely to keep away from rolling out radical economic and social reforms. It would rather play the populist card in upcoming Union Budget.
Earlier in August, Barclays India chief economist Siddhartha Sanyal said: "Rather than looking to conquer new ground in the run-up to the 2019 hustings, we expect Prime Minister Narendra Modi to focus on cementing the success of his reforms and infrastructure projects that already started. More focus will be on administrative initiatives and not new legislative reforms on the macroeconomic front." Modi government's plan to increase social spending in the Union Budget 2018 are in these expected lines.
Earlier this month, it is also learnt that fund allocation for school education is likely to rise by up to 14 percent for the financial year 2019, as Centre is planning to approve extra top-ups on the existing schemes.
The latest data from the Central Statistics Office (CSO) shows that the country's economic growth is expected to slow to a four-year low of 6.5 percent in fiscal 2018, primarily due to the poor performance of agriculture and manufacturing sectors, reported PTI.
However, executing all these plans won't be easy for the government due to a stressed fiscal situation. The government breached its full-year fiscal deficit target for the financial year 2018 in November itself. This forced the Centre to borrow an additional Rs 50,000 crore from the market for the ongoing fiscal.
Jaitley further said, "We see in some places the problem of falling prices because of higher production. Farmers are not getting the price for their produce." He also said that government has taken many steps in the past few years to take farmers out of this situation.