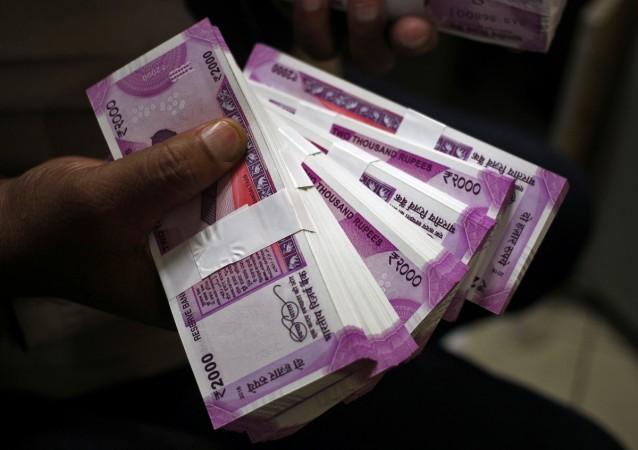 More setback for the Central government in the economic front: In a latest development, the government breached its full-year fiscal deficit target for the financial year 2018 in November itself.
The government overshot its fiscal deficit target of 3.2 percent of the gross domestic product (GDP) primarily due to lower-than-expected revenue collections and higher revenue expenditure.
Data released by the Controller General of Accounts (CGA) revealed that during the April-to-November period, the government's fiscal deficit was 112 percent of its Rs 5.5 trillion budgetary target for the current fiscal year.
Following the spurt in fiscal deficit, government's revenue deficit has also surged and currently stands at 152 percent of the Rs 3.2 trillion full-year target, which indicates that the government will also miss its revenue deficit target of 1.9 percent of the GDP for the ongoing financial year.
"The extent to which the fiscal deficit in FY2018 and FY2019 would exceed the previously-indicated targets, as well as the magnitude of G-sec issuance, would dominate the trend in Indian bond yields in the next few months," ICRA said in its statement.
The Central government on Wednesday announced that it would borrow an additional Rs 50,000 crore from the market for the ongoing fiscal.
Following the announcement, the G-sec bonds yield moved higher. On Thursday, the 10-year bond yield went up by 1.5 percent to 7.34 percent from Wednesday's close of 7.21 percent.
Experts believe higher borrowing would put pressure on bond yields, which could lead to treasury losses for banks. The fiscal pressure could also impact the government's bank recapitalisation plan.
After the introduction of the Goods and Services Tax (GST) on July 1, the tax collection continued to slip and hit the lowest in November at Rs 80,808 crore. As per the target set on the basis of the Budget Estimates of the Union government, the Centre and the states combined should collect Rs 91,000 crore every month.
The government has so far managed to raise Rs 48,204 through stake sale in state-owned companies. The government had set a disinvestment target Rs 72,000 crore this fiscal, according to information available on the website of the Department of Investment and Public Asset Management.
"If the proposed acquisition of the GoI's stake of 51 percent in Hindustan Petroleum Corporation by Oil India and Natural Gas Corporation gets completed in the current fiscal, total disinvestment proceeds would exceed the budgeted level, helping offset some of the feared shortfall in tax and non tax revenue," the ICRA statement noted.