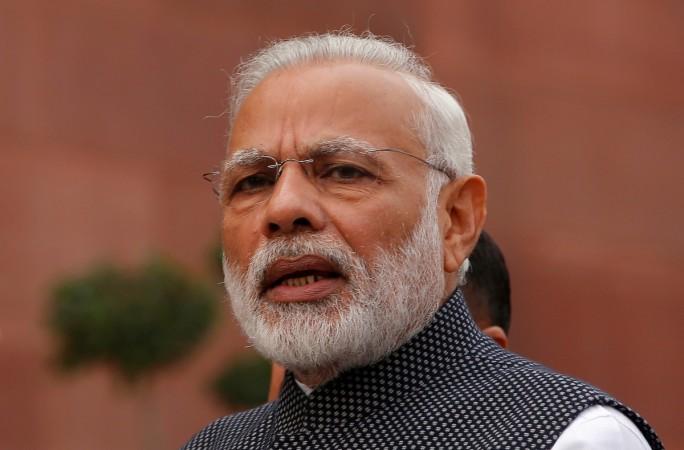 On November 8, 2016, Prime Minister Narendra Modi shocked more than a billion Indians with his decision to ban Rs 500 and Rs 1,000 currency notes, referred to as demonetisation. The objective was to curb corruption and black money, besides a "surgical strike" on the financial support in the form of fake Rs 500 and Rs 1,000 notes for terrorists.
The deadline for depositing the invalid notes with commercial banks was fixed as December 30, 2016, though the notes can still be deposited up to March 31, 2017, with the Reserve Bank of India (RBI) at its offices, even as the process of remonetisation by the RBI began on November 10, 2016.
On November 13, while addressing the Indian community in Kobe, Japan, he had followed up his November 8 address to the nation, warning of more steps to tackle the menace of black money and corruption after the expiry of the December 30 deadline.
"लेकिन कुछ लोग सोचते होगे कि 30 दिसंबर के बाद... तो मैं आज फिर से ये ऐलान करना चाहूंगा कि ये स्‍कीम पूरी होने के बाद दूसरा कुछ आपको ठिकाने लगाने के लिए नहीं आएगा इसकी गांरटी नहीं है। [Some people may be thinking that after December 30, the crackdown will end...therefore, I want to announce that after this scheme (demonetisation) gets over, there is no guarantee of yet another scheme (to go after tax evaders)]", he said.
What does this mean even as the deadline is set to expire in a week?
Speculation is rife that the next announcement could be on those immovable properties in fictitious names (benami property) while there could be sops for the poor in the form of cash transfers to Jan Dhan accounts. The number of bank accounts under the Pradhan Mantri Jan Dhan Yojana (PMJDY) stood at 25.82 crore as of December 7, 2016. The PMJDY was launched on August 28, 2014.
Any sops to individuals may have to wait a little longer since the government would like to take stock of the notes not returned to the banking system to assess the windfall that could accrue.
However, an announcement by Modi days before the presentation of Budget 2017 may end being vague given propriety and convention. One can say for sure that there is a high possibility of incentives both for the middle class and lower income groups, given the forthcoming assembly elections in Uttar Pradesh, Goa and Punjab, where the stakes are high for the BJP-led NDA government at the Centre.
He may well use the opportunity before the model code of conduct kicks in and blunt the Opposition's attack (Rahul Gandhi, Akhilesh Yadav) to gain an edge over them in the crucial polls.