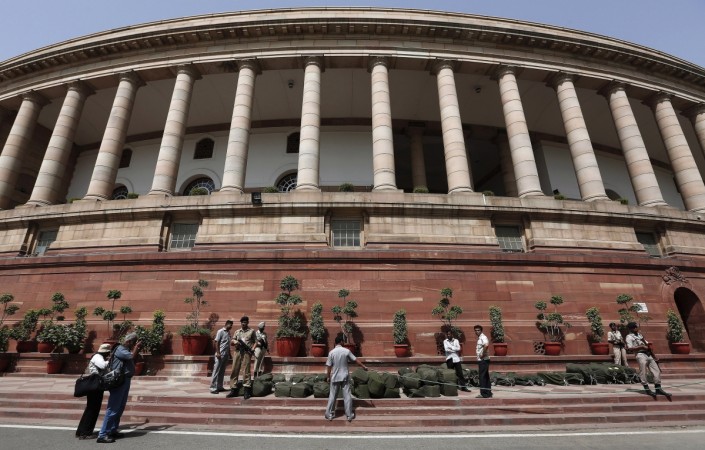 Finance Minister Arun Jailtley made a slew of announcements during his Union Budget 2016 presentation. The finance minister doubled the aallocation to the agriculture sector, amidst new proposals and tax sops to various other sectors. The budget also saw India moving towards a universal health plan.
The ruling government had promised to ramp up its Digital India mission, and the finance minister made some new announcements as "nine pillars for transforming India."
The government's Digital India mission envisages internet connectivity to all its citizens. This will mean quicker transfer of government benefits to its people.
Startup India
In the budget, the government introduced measures to ease the process of starting a new firm by creating a Single Window Clearance for documents, reduction in patent registration fee and more.
As part of its efforts to boost the start-up ecosystem in the country, the finance minister facilitated tax exemptions for first three years for start-ups registered between April 2016 and 2019 on certain conditions.
The finance minister announced its support for one of the prime minister's pet Startup India campaign that aims at promoting entrepreneurship among SCs/STs, women in India. This scheme was first announced from the ramparts of the Red Fort during the Independence Day speech in January 2016.
This follows a recent report that stated that the Indian start-ups are expected to raise $700 million and will provide for 5,000 jobs in the next 12 months. The government will provide incentives to start-ups to come up with better incubation, talent and capital.
At 18,000, India has the third largest number of start-up companies in the world.
Education
The government announced the setting up of a digital depository for school leaving certifications, college degrees, academic awards and mark-sheets. The digital depository will allow students to put the digital copy of their documents in what could be a cloud space. This will help Indian students to access their academic documents in case they have lost their originals.
Governance and Ease of Doing Business
One of the critical parts of the NDA government's "minimum government and maximum governance" is the announcement of having "automation facilities" in the three lakh Fair Price Shops out of the 5.35 lakh Fair Price Shops in India. Jaitley has proposed it be to provided by March 2017.
These initiatives were proposed to achieve the "objective of targeted disbursement of government subsidies and financial assistance to the actual beneficiaries."
Rural Sector
In order to promote entrepreneurship education and training in schools and colleges, the Digital Literacy Mission Scheme was announced. This scheme will cover six crore additional households in the next three years.
The National Digital Literacy Mission (NDLM) Scheme, which is also called the Digital Saksharta Abhiyan (DISHA), is one of the integral parts of prime minister's Digital India mission. This mission was visualised to provide IT training to Anganwadi and Accredited Social Health Activist (ASHA) workers and authorised ration dealers. It will help citizens who are not "IT literates" to undergo training and become IT literates.
The dairy sector will see four new projects that will help in dairy procurement. A new animal health card will also be issued. The government has also proposed the launch of an e-marketing portal for contacting animal breeders. This online portal will enable animal breeders in far-flung places to be in contact and help those who need help and advice.
Jaitley also announced that the National Land Record Modernisation Programme, which was launched in 2008, would modernise management of land records and bring transparency in the maintenance of land records will be revamped.
"The modernisation of land records is critical for dispute-free titles. The national land record modernisation programme has been revamped under the Digital India initiative and will be implemented as a central sector schemes with effect from April 1, 2016," reported Governance now, citing Jaitley.
The government aims to create an integrated land information management system and has allocated Rs.150 crore for this purpose.
Agriculture
The government will be setting up a common platform for wholesale markets called Unified Agricultural Marketing e-Platform. This will be an online platform that the government thinks could be beneficial to farmers.
The Unified National Agriculture Market is a measure announced to increase the net returns of the farmer, given that there are many programmes that improve the yield but nothing that creates a competitive market structure in the country which leads to efficiency.
Tax Sector
The government also noted that it will be expanding the scope of e-assessment in seven mega cities. The e-assessment is an online portal that lets tax payers to file their tax returns using the online platform instead of giving out these copies physically to the income tax departments. This saves time and cuts down on possible corruption.
Skill Development
A new National Board for Skill Development Certification will be set up, with partnership from industry and academia, Jaitley said.
This will "create a standardisation in the certification process and initiate a process of creating a registry of skills and increase productivity." A sum of Rs 1,700 crore for setting up 1,500 multi-skill training institutes in the country has been earmarked. This will also include scaling up of the Pradhan Mantri Kaushal Vikas Yojna.
Further, he also proposed entrepreneurship education and training via massive open online courses.
"Since its launch, the National Skill Development Mission has created an elaborate skilling eco-system and imparted training to 76 lakh youth. We want to bring entrepreneurship to the doorsteps of youth through Pradhan Mantri Kaushal Vikas Yojana" said Jaitley.
Financial Sector
The government announced that it will be setting up a Financial Data Management Centre (FDMC), which has been in discussion for some time. The Financial Sector Legislative Reforms Commission (FSLRC) had recommended its creation. The FDMC will be a repository of all the financial regulatory data with advanced database management capabilities and electronic data submission. The finance ministry was in talks with the World Bank and International Monetary Fund (IMF) for establishing this centre.
In view of providing a comprehensive resolution framework, Jaitley announced a comprehensive code on resolution of financial firms. This will be dealing with bankruptcy in banks and insurance companies.
It is to turn people who are not "IT literates" to undergo training.