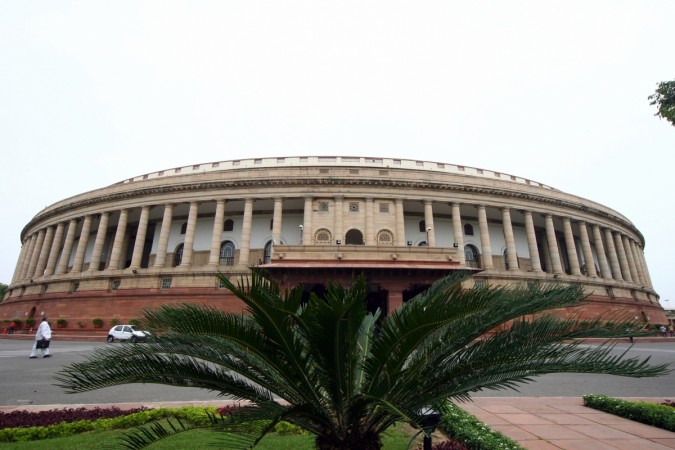 Members of the consultative committee attached to the union finance ministry have suggested something that would cheer millions of middle-class Indians. They want Arun Jaitley to raise the income tax exemption limit for individuals to Rs 4 lakh per annum from the current Rs 2.5 lakh.
The suggestion came during the first meeting of the committee on Friday in New Delhi, an official release said.
There are about 2.5 crore individual tax payers in India.
In his address, Finance Minister Jaitley spoke about fiscal deficit being kept under control, despite a rise in government spending and the need for higher allocation in FY2017 owing to the implementation of the proposals of the 7th Central Pay Commission and One Rank One Pension scheme for ex-servicemen.
They also suggested the finance minister to raise the limit for mandatorily quoting permanent card number (PAN) for transactions to Rs 5 lakh from Rs 2 lakh.
The Modi government had stipulated the threshold as Rs 2 lakh in a notification on 15 December, 2015. The decision marked an increase of Rs 1 lakh fixed by the government during the presentation of the Union Budget 2015, on the recommendations of the Special Investigation Team (SIT) on Black Money. The hike in December 2015 to Rs 2 lakh was a response to representations from various people and organisations that such a low threshold entailed challenges of compliance.
The members of the committee also asked Jaitley to consider raising the service tax exemption limit to Rs 25 lakh from the current Rs 10 lakh.
Other suggestions
Increase allocation for the agriculture sector
Revamp MGNREGA and increase the scope for job opportunities in rural areas
Widen tax base, punish tax evaders
Channel CSR funds to companies' operational zones
Give tax exemptions to MSMEs
The Union Budget for FY2017 (Budget 2016) will be presented by Jaitley on 29 February, three days before the presentation of pre-budget Economic Survey. The Railway Budget will be presented on 25 February.
Those who participated in the meeting included Arun Jaitley, Finance Minister; Jayant Sinha, Minister of State for Finance; members of the committee comprising Dilip Kumar Mansukhlal Gandhi, J. Jayasingh Thyagraj Natterjee, P.P. Chaudhary, Poonam Mahajan, Shri Ram Charitra Nishad, Sharad Kumar Maruti Bansode, Subhash Chandra, Supriya Sadanand Sule, Udit Raj (Lok Sabha members), Anil Desai, K.P. Ramalingam and Rajkumar Doot (Rajya Sabha members) .
The meeting was also attended by Ratan P. Watal, finance secretary, Shaktikanta Das, secretary, DEA, Hasmukh Adhia, revenue secretary, Anjuly Chib Dugal, secretary, financial services, Neeraj Kumar Gupta, secretary, disinvestment, Arvind Subramanian, Chief Economic Adviser (CEA), Najib Shah, Chairman, CBEC and other senior finance ministry officials.