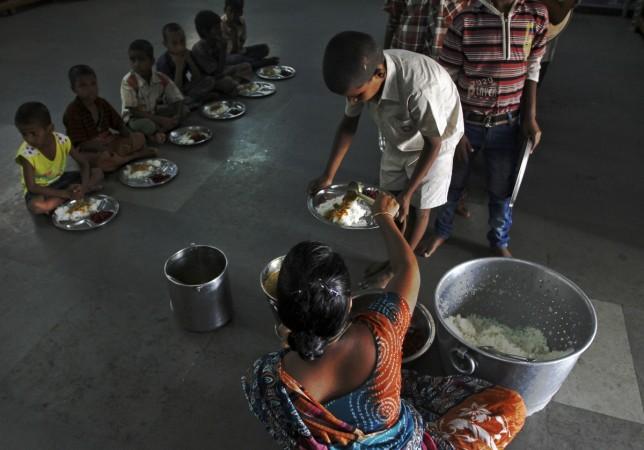 The food ministry is reportedly seeking Rs 1.40 trillion ($20.40 billion) in subsidies for 2016-17 to a run massive food welfare programme in the country following droughts in the past two years, said a senior government official.
If the ministry's request is met, the subsidy amount for food schemes will go up 13 percent compared to the subsidy given a year earlier.
"In its previous Budget, the government had allocated Rs 1.24 trillion as food subsidy for 2015-16, but we now need Rs 1.40 trillion for next year. Let's see what's in store for us in the Budget," the source, requesting anonymity, told Reuters.
The Narendra Modi government is making efforts to reduce subsidy spending in order to invest in manufacturing and infrastructure, even as it implements the mammoth food welfare plan introduced by the UPA government led by Manmohan Singh.
The finance ministry is yet to settle an outstanding food subsidy bill of about Rs 560 billion, according to the source.
In August 2013, the previous Congress-led government had approved the National Food Security Act (NFSA), which is aimed at providing access to quality food at affordable prices. Most Indian states will launch the food programme from April 1, 2016.
India witnessed drought in the past two year due to deficient monsoon rainfall. After starting on a promising note in June last year, monsoon rainfall weakened from late July due to the El Nino effect and ended in deficit for the second consecutive year.
Facing drought for two straight years, the country was compelled to import maize for the first time in 16 years in 2015.
[1 lakh = 100,000 | 1 crore = 10 million | 100 crore = 1 billion]