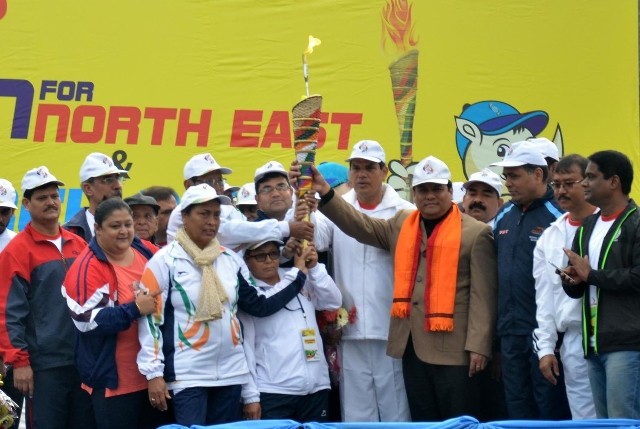 One of the most important questions that crops up in the mind of an Indian sports enthusiast once the Union Budget is announced each year is how exactly the sports ministry going to benefit from it.
Finance Minister Arun Jaitely announced Monday that the ministry of sports has been allocated a total of Rs 1,592 crore for the next fiscal year and the Sports Authority of India (SAI) has been allocated a total of Rs 381.30 crore for its developmental activities.
While the money allocated to the sports ministry and the SAI may have seen a hike of Rs 50.87 crore and Rs 11.91 crore, respectively, it was announced in the Budget 2016 that the allocation of funds for the Benefit of North Eastern Area has been brought down to Rs 144.98 crore this year -- from Rs 150.23 crore last year.
In his first budget as the finance minister in 2014, Jaitely had announced several steps to ensure the North-East part of India grows up to be one of the key sporting regions of the country. The government had proposed on building a sports university in Manipur and also announced spending Rs 100 crore on the growth of sports in the North-Eastern state.
As of now, nobody knows the fate of the proposed university that would have courses on sports journalism, sports management, physiotherapy, coaching and fitness.
The only positive development that has been seen happening to sports in the North-East has been the recently concluded South Asian Games 2016, where all the eight SAARC countries participated to make the event a resounding success. Shillong and Guwahati remained the two cities to host the quadrennial event.
In other key features from the Budget 2016 for sports in the country, the assistance to sports institutions has been kept at Rs 545.90 crore. In last year's budget, the assistance to National Sports Federations was at Rs 185 crore. Therefore, there has been a significant raise for the fiscal 2016-17.
The money allocation for fighting doping activities in sports has also not seen any significant change this year. In the last year's budget, the govern met had provided Rs 12 crore to counter doping activities.
(With inputs from PTI)