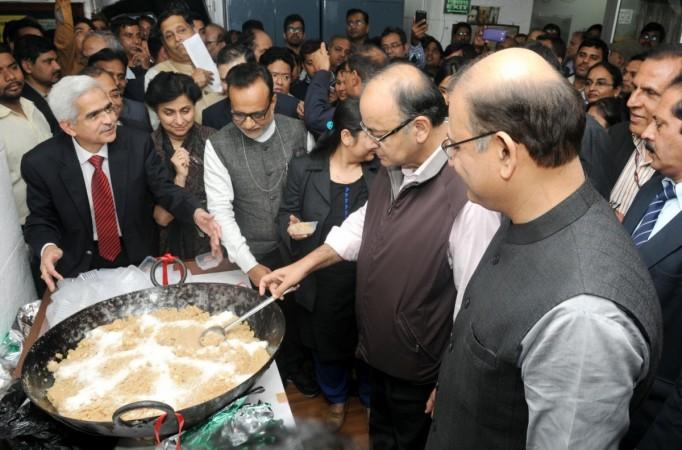 Finance Minister Arun Jaitley will present the Budget 2016-17 Monday, Feb. 29, and all eyes will be on whether he announces a raise in tax exemption limits. Tax slabs had remained unchanged last year.
The Economic Survey tabled Friday had recommended that the government not increase tax exemption limits. "One of the low-hanging fruits would be to refrain from raising exemption thresholds for personal income tax, allowing natural growth in income to increase the number of taxpayers. In some ways, this would be reform through inaction," the Economic Survey said.
This is said to be the Narendra Modi government's most crucial budget, given that the BJP-led government will complete two years in office and also since the party seeks to gain ground in the upcoming Assembly elections in five states.
The government is expected to move from its pro-infrastructure approach to focus on social welfare.
You can watch the General Budget presentation Feb. 29 live on the Ministry of Finance's Youtube video feed and the DD News video feed below. International Business Times India will also run a live blog on the Railway Budget Thursday.