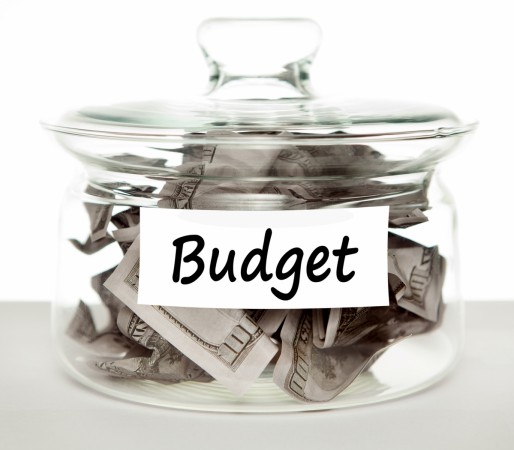 Long before comedian John Oliver re-directed America's attention to the election that was happening in the world's largest democracy, the BJP was already favourites to sweep the 2014 general elections. And but for a minor (or major?) blip in its path – in the form of AAP taking charge in Delhi – it has gone as expected for the BJP following the big win last year.
But with Delhi Assembly elections also out of the way, hopes are pinned on the upcoming Budget to provide incentives to a range of sectors.
Among all things, tech aficionados and manufacturers are looking ahead to what's in store for them, especially in smartphones, laptops and related devices. The initial signs are positive, to say the least.
The government, it seems, could come up with incentive packages in the upcoming Budget to promote manufacturing of electronic hardware, including mobile phones and laptops. The push is being seen as part of Modi's 'Make in India' initiative.
Some announcements in this area are expected when the Budget is presented by Finance Minister Arun Jaitley on 28 February.
The Department of Electronics and IT (DeitY) has suggested a 10-year tax holiday for manufacturing mobile handsets, tablets, laptops, desktops, telecom equipment, solar cells and medical electronics, according to a PTI report.
The DeitY has also suggested a 10-year tax holiday for fresh investments in a block of 15 years in special economic zones, domestic tariff area, export oriented units and Electronic Hardware Technology Park.
Apart from tax holiday, it has recommended removal of special additional duty on inputs and components, differential excise duty structure for laptops and desktops and 5 percent interest subsidy for the electronics industry.
The demand for interest subsidy is apparently to offset the impact of high interest rate of 14 percent paid by Indian firms, as against 3 to 4 percent by their competitors in other countries.
The report, quoting sources said that this would also enable to tap India's potential in manufacturing electronic hardware and give a fillip to the 'Make in India' initiative.
This could also help in bringing down India's import of electronic goods, currently estimated at $35 billion (around Rs. 217,600 crores) every year.
Besides, the department also wants the 5 percent 'Focus Product Scheme' to be given to hardware industry to increase exports.
As things stand, the latest suggestions from the DeitY is to bring Indian smartphone are electronics manufacturers to the top of the market.
This is also a welcome move, considering most of the noise in the market is made by the likes of Apple or Samsung – both manufactured outside India.
Lastly, for the ones who aren't aware about it, the 'Make in India' initiative was launched last year by Prime Minister Narendra Modi to support domestic manufacturing and increase its share in the country's GDP.
How do you think this year's Budget will play on Indian firms manufacturing smartphones and other gadgets. Let us know.