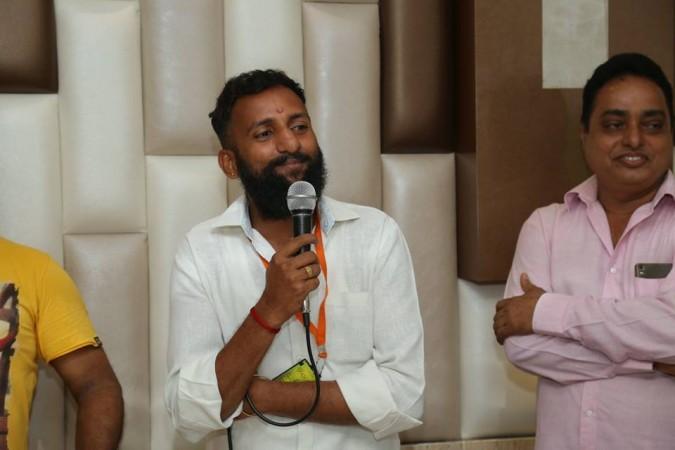 Budding filmmaker Santhosh Kateel drowned during a photoshoot at Ermai falls in Belthangady, Karnataka, on Wednesday, May 30.
Santhosh Kateel, who made his directorial debut with Kanasu – Kannu Theredaga, had gone to the falls with his friends for a photoshoot of his next movie Gandhada Kudi/Chandan Van. Due to the incessant rain, the rocks were slippery and they reportedly ignored advice that it was not safe to be around during the rainy season.
But it fell on deaf ears and the team continued with its plan. As per the requirement, Santhosh was supposed to don a heavy costume in the flowing water. It is alleged that he lost control during the photoshoot and slipped into the falls.
"He was trying to capture safe and appropriate locations for the shooting near the waterfall. However, as he tried to capture more images, he must have turned around and taken a misstep over the slippery rocks and slipped into the water. We suspect, Santhosh had some heavy gadget tied to his leg and he was not able to swim to the surface of the water," a police official said.
The incident occurred between 10.15 am and 10.30 am and his body was found at 12.30 pm on Wednesday. It has to be noted that the region has witnessed heavy rains in the last couple of days.
Santhosh Kateel had an animation degree and worked in Kannada TV channels before turning filmmaker. He had also edited two short films - Kabbina Haalu and Kanasu.
The director had completed 90 percent of the shooting of his latest movie Kanasu – Kannu Theredaga. The team had arrived in Ujire, 6.5km from Belthangady, on Tuesday evening and planned for the photoshoot on Wednesday morning.
The police have registered a case against four people who accompanied Santhosh. The investigations are on.
The video of the making of a song from the film can be watched below: