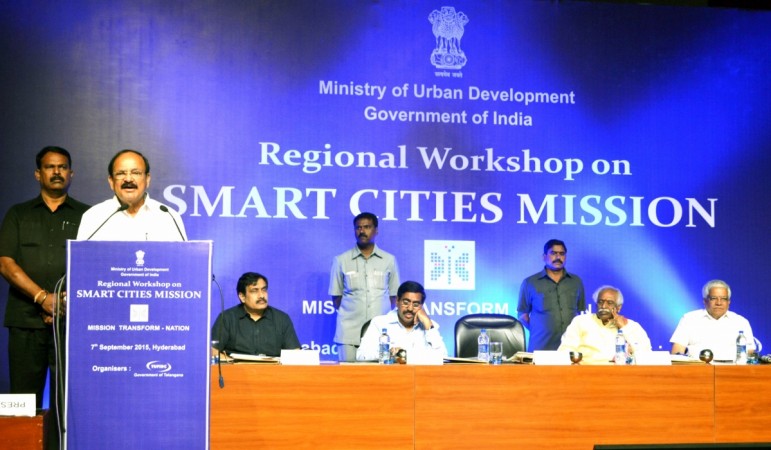 Germany would help develop Bhubaneswar (Odisha), Kochi (Kerala) and Coimbatore (Tamil Nadu) as smart cities under the Indian governement's initiative to modernise the country's mid-sized cities, Gunther Adler, state secretary in ministry for environment, nature conservation, building and nuclear safety, said March 7, according to PTI.
The three cities, among the 20 cities identified by the Indian Urban Development Ministry in its first list, are to be developed into smart cities under a Germany-led plan by 2020.
Germany had earlier set up a six-member joint committee with Indian members to identify these Indian cities.
Germany has vast experience in building 'brown cities,' or existing cities, into 'green cities,' particularly after Germany's reunification in 1990 when projects were undertaken to reshape the cities of the erstwhile East Germany, the Business Standard reported citing a German official.
Adler added that German companies are expected to help its Indian partners in construction of residential housing, efficient water supply, waste water management and renewable energy projects. He said his country would support such German companies that want to cooperate intensively with Indian partners in order to assist Indian cities in implementing their plan.
Martin Ney, German ambassador to India, said Germany is an ideal partner in India's mission to create smarter cities as the country is "very strong at smart planning for urban centres."
"We have developed the technologies to make life in cities easier. We have developed the processes to bring on board the stakeholders to make cities thrive and German companies have developed smart solutions to make smart cities," he was quoted by PTI.
The ambassador reminded that his country has already partnered with India on initiatives such as Swachh Bharat, National Mission for Clean Ganga and Atal Mission for Urban Rejuvenation and Transformation.