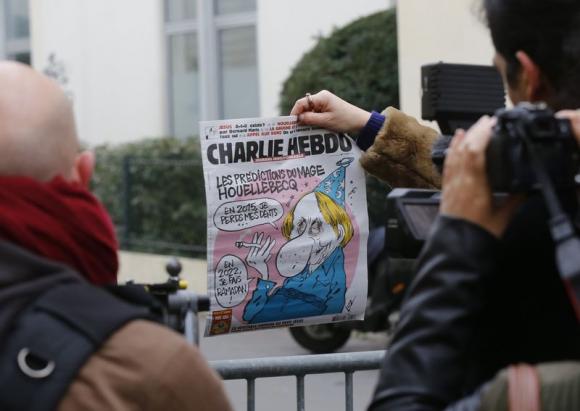 In reaction to Wednesday's attack on the French magazine Charlie Hebdo office in Paris, Bahujan Samaj Party (BSP) leader Haji Yaqoob Qureshi supported the cold-blooded murder of 12 people saying those who insult Prophet Mohammed deserve death.
"Rasul ke ashiq unhe saja de dete hai (followers of Prophet punish them)... Those who dare insult Prophet Mohammed deserve death and there is no need to initiate legal proceedings against them," the minister from Uttar Pradesh told Hindustan Times.
Recalling the statement he made in 2006, Qureshi said he is now ready to pay the promised reward money to the killers of journalists and cartoonists. "I am ready to pay the money if they come and demand the declared reward," he said.
At a public rally in Meerut in 2006, Qureshi had declared a reward of ₹51 crore to anyone who would kill the Danish cartoonist for publishing controversial cartoons of Prophet Mohammed in the Danish newspaper Jyllands-Posten in September 2005.
Qureshi may land in trouble for his statement as Uttar Pradesh additional director general (law and order) of police Mukul Goel said, "We can initiate action against him only after examining his statement under the purview of law."
On 7 January, office of French satirical magazine Charlie Hebdo was attacked by masked gunmen. Magazine's editor Stephane Charbonnier, famous as Charb, was killed along with 11 others.
Other famous cartoonists, who go by nicknames Cabu, Tignous and Wolinski, were among those killed in the shooting which began when Charb was in an editorial meeting with the other deceased, including two police officers.
Charlie Hebdo attracted the attention of the Islamist groups in 2006, when it republished the controversial cartoons of Prophet Mohammed earlier published by Jyllands-Posten magazine in 2005.