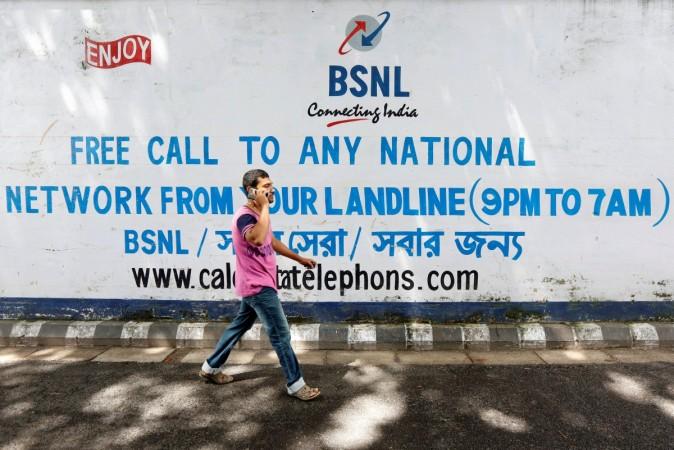 The Indian telco market has transformed completely ever since Reliance Jio took upon itself to drive disruption in the space. With the launch of Jio 4G services, incumbents Airtel, Vodafone and even BSNL took a major hit, but the carriers have made significant progress in terms of bringing disruptive plans to the users.
BSNL is one of the existing telcos trying extremely hard to level with Reliance Jio by offering attractive prepaid bundles. From generous data bundles to unlimited voice calls, BSNL has changed its ways of operation in a big way.
The state-run telco continues to take on its rivals, Reliance Jio and Airtel, and the latest attempt to lure users is through unlimited voice calls. Sadly though, BSNL's new prepaid plans dubbed as Ananth and Ananth Plus, don't really make the best impression. The two new prepaid plans priced at Rs 105 and Rs 328 offer its users 26 days and 90 days validity for unlimited local, STD and roaming voice calling facility.
As tempting as the offers may sound, all of Reliance Jio's prepaid bundles come with unlimited local, STD and roaming voice calling facility for free. The unlimited calls is a default part of the prepaid packages that come with different data allowances depending on which plan users choose. Seeing how the demand for high-speed mobile data has increased over the years, BSNL's new prepaid packages don't attract a lot of attention.
It's worth mentioning that Ananth and Ananth Plus packages Rs 105 and Rs 328 are available in Andhra Pradesh and Telangana. In other 20 circles across India, the same plans are priced at Rs 99 and Rs 319, respectively. These plans are extremely useful for those who don't really need internet connectivity on their phones.
BSNL has a strong reach in the rural areas, where feature phones are still more popular than smartphones. These plans serve the perfect purpose for those who use their phones for voice calls.
But those who need data bundles from BSNL needn't worry as the telco has other plans to offer as well. Recently, the telco introduced five new plans under its "Bumper Offer" where it offers 2.2GB data per day.
BSNL's Bumper Offer includes plans as low as Rs 186 and goes as high as Rs 999. BSNL offers 2.2GB daily data on its Rs 186 prepaid plan for 28 days while paying Rs 429 offers 81 days and Rs 485 gives 90 days validity for the data-heavy package.