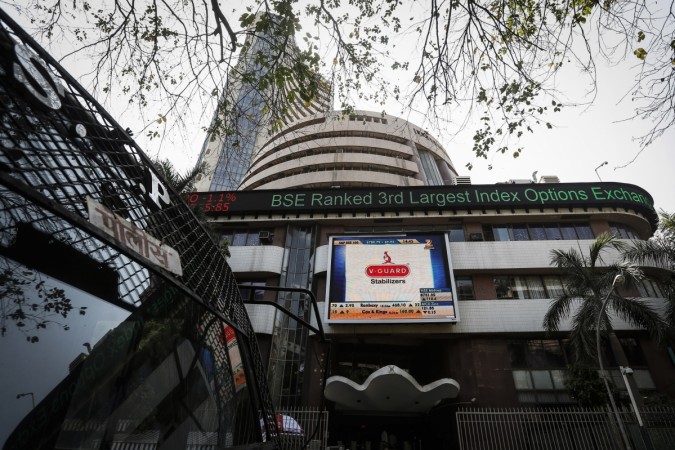 The S&P BSE Sensex was the best-performing Asian stock market index in May, gaining 4.14 percent. Though the index snapped its five-day gaining streak on Tuesday and lost 57 points to close at 26,668, it was still ahead of its Asian counterparts.
The 30-scrip benchmark index raced ahead of Pakistan Stock Exchange's benchmark 100-share index to finish as the "best performer in the region" in May, reported Reuters, citing Thomson Reuters data.
The 50-scrip NSE Nifty shed 18 points to close at 8,160 on Tuesday.
A slew of positive factors, ranging from an expected above-normal monsoon, better-than-expected corporate earnings buoyed the markets, notwithstanding external headwinds in the form of a likely interest rate hike by the US Federal Reserve next month, uncertainty over Brexit, and rising crude oil prices.
On Tuesday, the biggest Sensex loser in trade was Sun Pharma (down 6.13 percent), followed by TCS, GAIL (India) and ITC. Sensex stocks that bucked the trend and gained included Tata Motors (up 8.95 percent), followed by Tata Steel, State Bank of India and Maruti Suzuki.
On the NSE, Tata Motors, Aurobindo Pharma and Tata Steel were the top gainers.
Foreign institutional investors (FIIs//FPIs) were net sellers of Indian equities worth Rs. 114 crore, according to provisional data released by the National Stock Exchange.
The markets did not factor in the March quarter GDP numbers as they were released after trading hours.
The Indian economy grew at 7.9 percent in the March 2016 quarter, up from 7.2 percent in the three-month period ended December 2015, affirming Asia's third-largest economy as the fast-growing in the world.
The upbeat March quarter numbers were due to a broad-based pick-up in agriculture, mining, construction, electricity production and manufacturing.
The news comes within days of the Narendra Modi government completing two years in office, on May 26.
The two significant events for stock markets to watch out this week are the Opec meeting and the Reserve Bank of India's monetary policy review meeting.