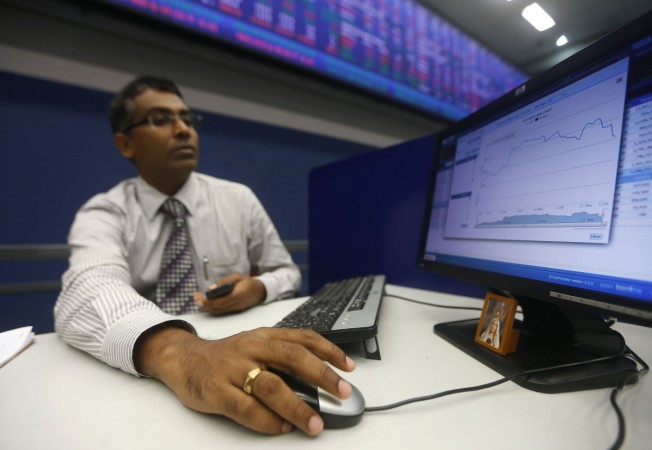 The BSE sensex opened on the lower side today, and the plunge has been credited to losses in global stocks and foreign investors selling shares as a precautionary measure before the inflation data is released.
The index started at 25,500.77 points at 9.00 am and recorded a few gains and losses in the pre-opening time slot. It recorded a high if 25,606.34 points a few minutes later but again plunged by 9.13 points.
The market kicked off its trading day at 9.15 am at 25,490.03 points and has witnessed quite a few highs and lows since. While it recorded a gain of 37.26 points reaching 25,527.29 at 9.17 am, it also witnessed a steep plunge of 108.86 points. It is now gradually picking up the pace.
The index is currently trading at 25,580.30 points, which is 106.41 points higher than it started with. In terms of percentage, it has seen a surge of 0.42 percent.
The early gainers and losers are:
Gainers:
Symb Last Change Chg %
UPIF.BO 35.55 +3.15 +9.72
VEER.BO 6.61 +0.48 +7.83
TIIN.BO 12.95 +0.92 +7.65
SAPR.BO 9.02 +0.56 +6.62
MDTK.BO 38.10 +1.80 +4.96
Losers:
Symb Last Change Chg %
LUMR.BO 19.90 -2.20 -9.95
MNET.BO 138.00 -9.90 -6.69
WSHP.BO 3.04 -0.16 -5.00
JAIB.BO 30.70 -1.60 -4.95
MELC.BO 7.33 -0.38 -4.93
Meanwhile on Wednesday, Indian shares fell 0.43 percent after recording praiseworthy gains in the last few sessions.
"There was some profit-booking and it was expected. In the near-term, I think the market would trade range-bound with a positive bias," Suresh Parmar, head of institutional equities at KJMC Capital Markets told Reuters.
"There could be stock-specific movements like that we saw in Infosys today. However, the undercurrent is still firm," he added.
While shares in Coal India Ltd. and Hindalco Industries Ltd. fell by 3.83 percent and 4.2 percent respectively, power companies like Tata Power Co Ltd and NTPC Ltd also recorded losses.
However, after recording dull days in the last few session, Infosys finally witnessed a gain of 3.8 percent. The positive figures come in light of the company naming its new CEO, Vishal Sikka, who will take over from current head S.D. Shibulal on 1 August.