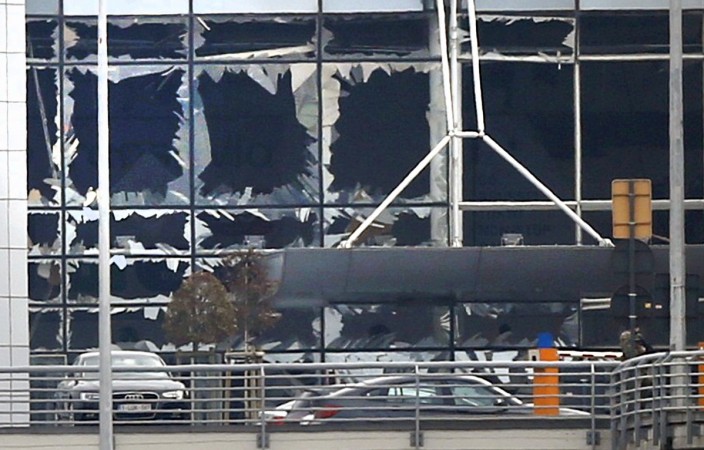 Jet Airways crew member Nidhi Chaphekar, the mother of two from Mumbai who was injured in the Brussels terror attacks, is in stable condition and not in a coma, the airline said Friday, dismissing reports she had been placed under medically-induced coma. A photo of Chaphekar, which showed her injured and covered in soot and blood, has been seen globally in the coverage of Tuesday's attacks.
Chaphekar and another Jet Airways crew member Amit Motwani are being treated at a hospital in Brussels after they suffered injuries in the bombings that struck the Zaventem airport Tuesday.
"We have spoken to Dr. Steven at the hospital where Jet Airways crew Nidhi Chaphekar is under treatment. The doctor has confirmed that Nidhi is in a stable condition and not in coma. She is resting and under sedation for her comfort," Jet Airways said in a statement mailed to International Business Times India.
"Jet Airways crew are in stable condition. They are receiving all the required medical care and attention. Jet Airways teams are in touch with the doctors and are constantly monitoring the situation," the airline said.
Chaphekar, 40, who was caught on camera by a journalist as she sat on an airport bench minutes after the blasts, has come to be known as the "face" of the terror attack, with the photo carried on the front pages of several foreign publications, including the New York Times and the Guardian.
While no Indian casualty has yet been reported from the attacks in Belgium, an Indian techie from Bangalore, Raghavendran Ganesh, is reportedly missing since the attacks. External Affairs Minister Sushma Swaraj tweeted Thursday that his last traced call showed he was travelling on the metro rail. A suicide bombing at the Maelbeek metro station Tuesday killed at least 20 people.
On Friday, 242 Indians who were stranded in Brussels as flights were cancelled following the attacks, returned to the country on a Jet Airways flight from Amsterdam.