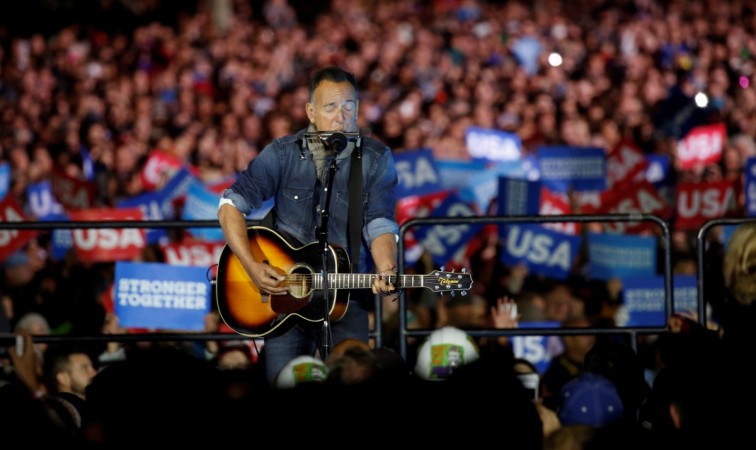 Legendary rock star Bruce Springsteen was helped by a group of veterans on Veterans Day (November 11) while his motor cycle broke down.
Springsteen went out for a ride in New Jersey (N.J.) on his motorcycle, but it broke down on the side of the road in Freehold.
At the same time, a group of veterans from the Freehold American Legion was riding on that way after attending a Veteran Day event, when Dan Barkalow spotted a stranded motorcyclist up ahead near Allaire State Park in Wall Township.
Barkalow said, "Bikers gotta stick together, I stopped to see if he needed help, and it was Bruce."
He also said that they tried their hand to get his bike running but they could not. Then Springsteen, wearing a brown riding jacket and a red handkerchief- hopped on the back of Ryan Bailey's bike and they headed to Mulligan's, a restaurant in Farmingdale, N.J.
'We sat there and the shot the breezes for a half-hour, 45 minutes till his ride showed up," Barkalow said.
He also added that Springsteen is a nice guy and really down to earth. "Just talked about motorcycles and his old Freehold days." Springsteen was raised in Freehold and still lives in New Jersey.
"It was nice to help out," Bailey said. "One Freehold person helping out another."
Springsteen left a $100 for the group in appreciation for their help. He also posed for a few pictures and took their phone numbers — may be for a few future rides.
Check out the picture below.