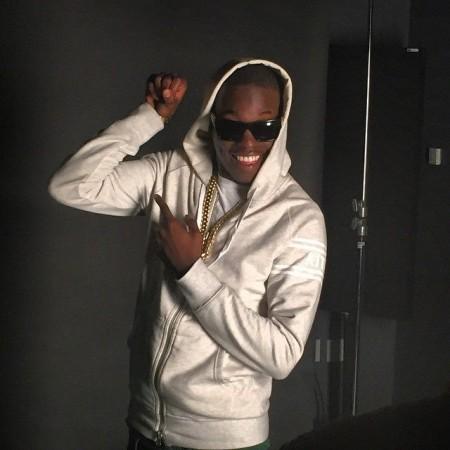 Brooklyn rapper Bobby Shmurda and 14 members of his entourage were arrested in New York City in connection with an investigation into street violence and drug trafficking in the city's outer borough on Wednesday.
The up-and-coming rapper and his entourage were in possession of many dangerous weapons after leaving a Quad Recording Studios on Seventh Avenue in Manhattan, NY Daily News reported.
Shmurda, 19, was netted in a sting operation based around the Quad Recording Studio in Times Square, revealed Kati Cornell, a spokeswoman for the Office of the Special Narcotics Prosecutor. The studio is infamous for being the site where rapper 2pac was shot.
A total of 16 weapons were confiscated during the raid and members of Shmurda's musical group GS9, along with record producer Sha Money XL, who signed Shmurda, were also arrested. Police is still on the lookout for two more people, one of whom is a parole violator.
Born Ackquille Pollard, Shmurda has increasingly been having trouble staying on the right side of the law. He was arrested for possession of an illegal firearm in June and had to pay a bail of $10,000. In October, he was arrested for possessing marijuana.
Signed by record label Epic Records that has produced music for many popular musicians and bands including Michael Jackson, Fifth Harmony, Avril Lavigne and Meghan Trainor, Shmurda is most famous for his song "Hot Nigga". The viral, hip-hop "Shmoney dance" was introduced in "Hot Nigga", which was released in July 2014.
Shmurda's debut album, rumoured to be produced by Jahlil Beats with Epic Records, is scheduled for release in 2015.