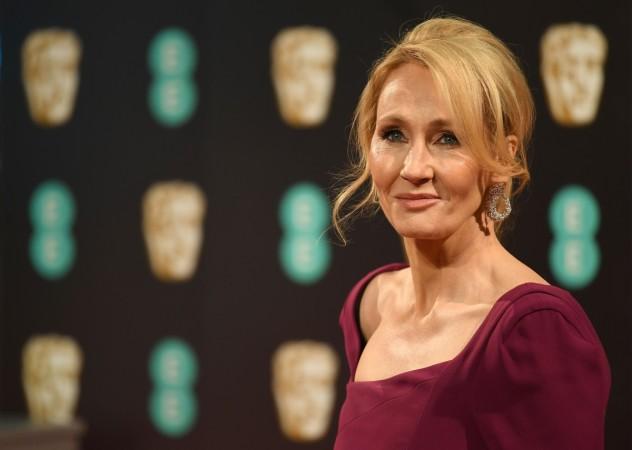 JK Rowling has done it again. After showing love and support to a 12-year-old girl from the Himalayas who is a first-generation English learner, the famed author responded to a dad who tweeted to that reading sessions of the Harry Potter series have brought him and his daughter closer.
The father, who is a single parent and broke, thanked the author for her work and shared a beautiful selfie of him and his daughter.
What followed has left millions with moist eyes. Apart from saying that Harry & co are honoured to become part of such a priceless thing, Rowling also asked him to message her their address so that she can send some signed goodies.
The single father tweeted again, expressing how incredulous the interaction felt.
And of course, Twitter seemed quite taken by the heart-warming exchange. Several users commented, praising the author and her lovely gesture.
Rowling's tweet was retweeted 25,000 times and had garnered 48,000 likes at the time of writing the article.
The writer, who shot to fame with what has grown into one of the most popular children's book series, is known to interact with fans and other celebrities. A few months before, Rowling replied to a Jammu and Kashmir school director after she shared a picture of an essay written by a little girl who is a great fan of the Harry Potter series and its creator.
In the essay, Kulsum Bano Bhat wrote about how she was inspired by Rowling and it is not only because of her great writing but also for how she overcame difficulties in her life.
Check out the tweet here:
@jk_rowling I'm a single parent, broke as can be, and reading the Harry Potter series together has become one of the biggest sources of bonding for us.
Doubt you'll come across this or read this piece, but I just wanted to say thanks for the assist. ??https://t.co/hkX0q5HSCX

— Matt Burke (@mattburkephoto) June 7, 2018
Here's Rowling's reply:
Check out some heart-warming replies from fans:
The original achievement of HARRY POTTER series is this...❤️ What'll be much better achievement...❤️

— Debajyoti Ghatak (@DEBAJYOTIGHOSA1) June 9, 2018
That has got to be the best gift anyone can get!

— Tristan Burt (@Tristanburt741) June 10, 2018
Wow. Just when I think you can't be any more of a force for good, you go and pull a stunt like this. Glad you're in the world with us, J.K. We need warriors.

— SPortz (@_SPortz) June 10, 2018
When my ex-wife and mother of my two children relapsed and left us, the three of us would cuddle up every night and turn on a different HP. We did that for two years, it really got us through. Thank you for the gift of HP!

— Quantum Change (@QuantumChangeC1) June 10, 2018
Fantastic gesture?.x

— Seamus. madnesspne. (@ShaunHouston15) June 9, 2018