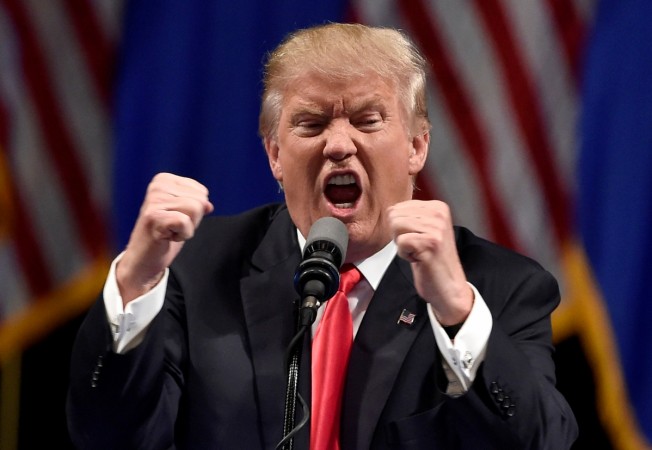 A British teenager was arrested and charged for attempting to shoot Donald Trump, the Republican presumptive nominee for US presidential race, at a rally in Las Vegas on Saturday. He told investigators that he had planned to shoot Trump at the Phoenix rally if he could not attack him at the Las Vegas rally.
Michael Steven Sandford, 19, had been living in the U.S. for one and a half years. He was unemployed, living in his car illegally in the U.S., court documents revealed. The public defender also said that he was suffering from autism and had attempted suicide.
"Sandford acknowledged that he would likely only be able to fire one to two rounds and stated he was convinced he would be killed by law enforcement during his attempt on Trump's life," the complaint said, according to Agence France Presse.
He was presented to a federal magistrate on Monday. The magistrate said that Sandford was "a danger to the community and a risk of non-appearance." He is being held without being granted bail, the Guardian reported.
Sandford had attempted to grab a policeman's gun from the holster to shoot Trump.
Sandford "knowingly attempted to engage in an act of physical violence against Donald J Trump ... by attempting to seize a firearm from Las Vegas Metropolitan Department Officer," a complaint against Sandford in the Nevada court said, according to the Guardian.
He had been planning to kill Trump for a year, Sandford told the police. He had also visited a gun range to learn how to shoot a day before attempting the attack. He was also quoted as saying in the complaint that he would attempt to kill Trump again if he was released.
The hearing for the case has been set for July 5. If found guilty he could face up to 10 years in prison.