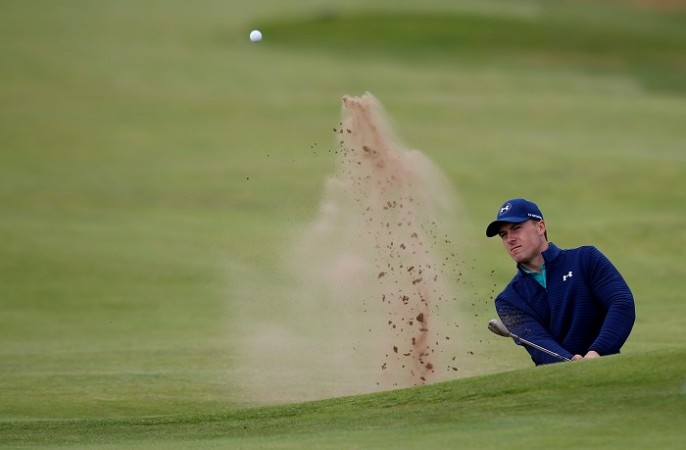 Another battle between Jordan Spieth and Rory McIlroy, with a bit of Jason Day and Dustin Johnson thrown in, is set to commence with the British Open getting ready to tee off from Thursday. With all of the top four golfers in the world deciding to skip the Rio Olympics, all eyes will be on the quartet as they do battle to have the honour of lifting the Claret Jug.
While Day and Johnson, who won the US Open last month, start this tournament as the world number one and world No.2, it will be Spieth and McIlroy who will garner most of the attention, and if they turn it on over the next four days, fans at the Royal Troon will be in for a treat.
Neither of the two have been at their best in 2016, and Spieth believes his lack of consistency this season is an inability to stay mentally tuned in all the time, something Tiger Woods – who will miss another major through injury -- in his pomp, managed so well.
"It's mostly mental," Spieth was quoted as saying by The Open's official website. "I believe in my ability, if I'm in contention, that I can bring out my best stuff and take home the trophy.
"I'm just a little hesitant tee to green versus last year. It puts a light on what Tiger has done even more so."
Spieth certainly has the talent to top anyone on the golf course, it is just about staying in the moment and having the confidence to come up with the right shots when he needs it. McIlroy can go one of two ways when it comes to such situations, but the Irishman is determined to make his mark at this year's British Open, having missed the last one at, played at St. Andrews, through injury.
"I'm excited to be back," McIlroy said. "Obviously I missed last year at St Andrews. I was very disappointed because of all the courses on the Open rotation, I'd earmarked St Andrews as offering me the best chance to win.
"But now I'm back and hopefully by the end of the week I can try to put my name on that Claret Jug for a second time."
The key for both players is staying well in contention going into the final day on Sunday. With McIlroy winning his last major nearly two years ago, there will be that extra bit of motivation to perform at The Open this week.
"I'm happy with my game," McIlroy added. "It definitely feels more comfortable that it did (a while back). I've seen enough good signs in there that I'm very encouraged going into this week.
"One of the big things I've been doing is practising hitting shots into a left-to-right wind. I think that will be an important shot on the back nine this week and it feels very comfortable."