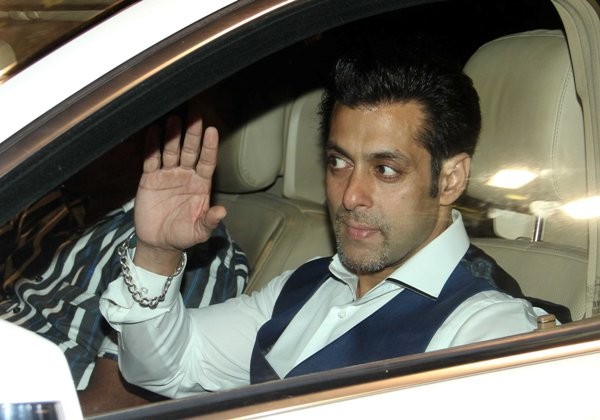 Salman Khan has roped in British journalist James Crabtree for a role in his upcoming film "Kick".
Crabtree, who is the bureau chief of a financial daily in Mumbai, will be playing the role of a British diplomat in "Kick".
Sajid Nadiadwala, who is directing the film, wanted a man who could play the role of the British diplomat convincingly. And it was Chetan Bhagat, the scriptwriter of the film, who suggested his friend Crabtree's name to Nadiawala.
"And James who is a Bollywood fan instantly agreed to come on board," a source told Mumbai Mirror.
In February, Bhagat called Crabtree and asked whether he would like to work in a Bollywood film, to which the journalist replied: "Of course, but you know I've never acted?"
"Not a problem: they just need a tall English guy, for an office scene. Are you free on Friday?" Bhagat responded, according to his blog.
Crabtree is excited to make his Bollywood debut through Khan's film but, on the other hand, he was quite disappointed as he would not be able to share screen space with 'India's biggest action star'.
"I was to play British Diplomat #2, and had precisely two lines. There was to be neither singing nor dancing, and Khan himself was not involved; an immediate double disappointment," he said.
A second British diplomat was played by a Swiss named Bernard. Crabtree, in his blog, explained his experience of working in a Bollywood film.
"I managed not to fluff my own two lines too often, but the scene's star was unquestionably the elderly, sari-clad mother. She hobbled slowly on to set, using a stick for support, before transforming as the cameras rolled, berating her son with great vigour for failing to arrange his daughter's wedding," he said.
"Our own work done, Bernard and I smiled out of shot, watching the bollocking unfold for the umpteenth time and feeling increasingly sorry for the ambassador. Bertrand Russell, I reflected, didn't have to put up with anything quite like this."