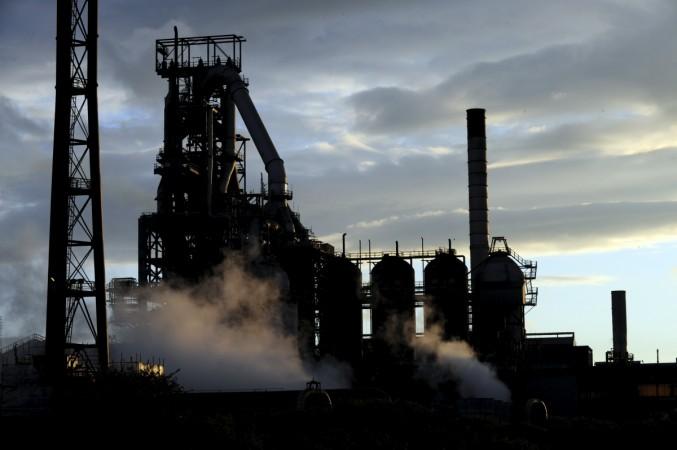 Up to 40,000 jobs in the UK, threatened primarily as Tata Steel recently decided to pull out of its business in Europe, could be saved after ministers from the British government said on Thursday that they may take equity stake of up to 25% in the steel plants to partly nationalise Tata Steel's UK business.
Sajid Javid, UK's secretary for business, on Thursday announced a new bailout package, which amounts to millions in pounds as state support through grants, loans and equity stake. The package was welcomed by Liberty Group and a consortium backed by the government – two potential buyers – who said the package made the deal more attractive to a potential buyer, the Guardian reported.
"The UK government announcement is interesting and encouraging and will help our team with their analysis of the Tata opportunity, which is under way at the moment," a spokesperson from Liberty Group was quoted as saying by the publication.
The UK and Welsh governments on Thursday jointly declared that they would buy an equity stake of up to 25 percent in the steel plants, which includes Port Talbot in South Wales, the Guardian report added.
"We will work alongside a potential buyer to make sure that that government is doing what it can to support a viable sale. If we were to take an extra stake, it would be a minority one with the aim of supporting the purchase in delivering a long-term future for the business; we are certainly not seeking to be controlling the company," British prime minister's spokesperson was quoted as saying by Press Trust of India.
According to reports, the debt-ridden company in March had announced it would sell off its entire UK business and has been on the hunt to find a prospective buyer since then. The company has suffered almost a decade of losses owing to poor demand and cheap Chinese imports.
Stocks of Tata Steel were trading at Rs. 358.30 at around 1.27 p.m. on Friday, up 1.10 percent from their previous close.
Govt is doing everything it can to help #steel industry – see my statement to Parliament today https://t.co/vpbRffvSG6

— Sajid Javid (@sajidjavid) April 18, 2016