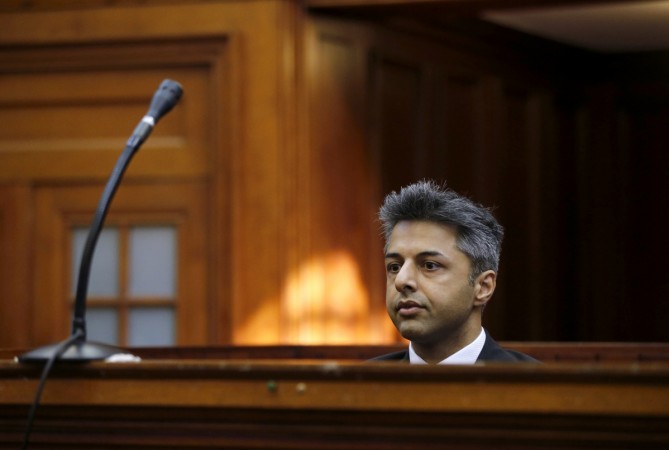 Not long after the highly-publicised Oscar Pistorius murder trial was at the centre of attention the world over, another murder case based in South Africa - involving Indian-origin businessman Shrien Dewani - is now under the spotlight, after he pleaded not guilty of murdering his wife while in Cape Town four years ago.
Dewani, a British entrepreneur, has been accused of plotting the murder of his newlywed wife through a hitman while the couple was in Cape Town for their honeymoon on 13 November 2010.
With the case now up for judgement after nearly four years, Dewani on Monday pleaded not guilty to charges of murdering his 28-year-old wife Annie Dewani, an Indian-origin Swedish-born woman, BBC reported.
While Dewani claims that the duo was hijacked at gunpoint in Cape Town's Gugulethu Township, where his wife was shot dead, the charges against him are of orchestrating the whole episode.
The three hitmen, who Dewani allegedly hired for the murder, have been convicted and are already serving jail sentences in the case, with one of them under life imprisonment. One of the convicted men claimed that he was offered 15,000 rand ($1,300) by the British millionaire to kill his wife.
Meanwhile, Dewani has been avoiding the legal procedure in the case, claiming he had mental health problems such as depression; a claim that was nullified by South African psychiatric experts, who have concluded that he is "fit to stand trial".
One of the main charges from the prosecution that Dewani faces is that he was forced into the marriage with Annie, despite him being gay, which drove him to plan his wife's death.
Dewani Says he is Bisexual
Dewani on Monday admitted that he is bisexual but maintained that he was "physically attracted" to his wife.
"I've had sexual interaction with both males and females. I consider myself bisexual," Dewani noted in a statement, read by defence lawyer Francois van Zyl.
"My sexual interactions with males were mostly physical experiences or email chats with people I met online or in clubs, including prostitutes," he added.
A gay prostitute had claimed in a statement to the British police that Dewani had told him that he wanted "to find a way out of it (his marriage)".