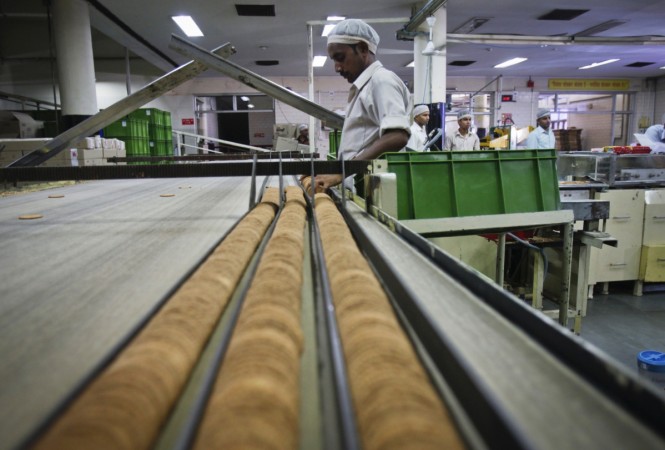 Indian food products-maker Britannia will invest Rs 900 crore on new manufacturing, research and development (R&D) facilities over a time period of two years.
The company posted 11 percent growth in the December quarter. Britannia will also make new investments in cakes, biscuits, Rusk and dairy products, The Economic Times reports. Majority of the Rs 900 crore investment would be "infused" on setting up greenfield plants, Varun Berry, Managing Director of Britannia industries, said.
"There is momentum in the business now. We are selling a million tonnes of products and are looking to scale up. We will be setting up high technology lines to make disruptive products across categories. For many years, we didn't have disruptive innovation and we have some catching up to do," Berry told the publication.
Apart from setting up manufacturing plants in Karnataka and Tamil Nadu, the company reportedly plans to set up plants in other states in the near future. The company sourced 65 percent of its products from contractual manufacturers till 2013, and now plans to manufacture its own products.
In a bid to overtake its competitor Parle Products, the Bengaluru-based company has reportedly re-launched its products like Good Day, Tiger biscuits and 50:50.
A Mint report dated Feb.23, 2015 states that the company also plans to increase its international sales by launching new products over the course of next one and a half years. It is expected to increase sales from international markets to the tune of Rs 700 crore by 2016 end.
As per analysts, Britannia has a strong growth potential. "There is still a huge gap between Britannia's distribution network of 3.6 million outlets as compared to Parle's reach of 6.7 million outlets," ET cited Premal Kamdar, analyst at Religare as saying.
Britannia generates revenues worth Rs 6,000 crore. It also delivers products in 5 categories across 3.5 million retail outlets across the country, according to its website.
The company's stock was trading at Rs 2,715.0 at around 11 am on Thursday, up 2.46 percent.
[1 lakh = 100,000 | 1 crore = 10 million | 100 crore = 1 billion]