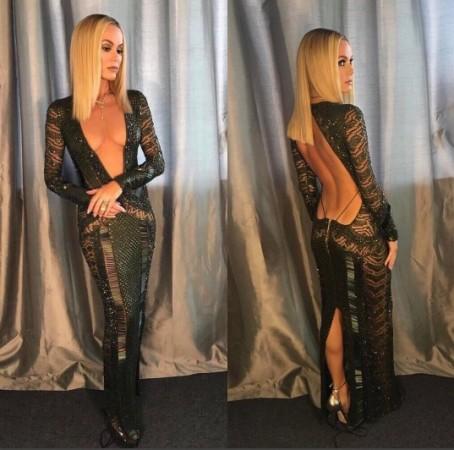 Britain Got Talent judge Amanda Holden was recently slammed for wearing a very revealing dress. According to several reports, Holden's 'topless dress' prompted hundreds of complaints. But TV watchdog Ofcom has decided not to investigate the matter further.
Broadcast regulator Ofcom reportedly said that it received a total of 683 complaints across three programs about the dresses worn by Holden and her fellow judge, Alesha Dixon.
Also read: Amanda Holden dares to wear a plunging dress, leaves tongues wagging [PHOTOS]
The viewers complained to the regulating authority about Holden's Julien McDonald dress with a plunging neckline, which she wore on the show on June 1.
Ofcom said that Amanda Holden 'topless' outfit had the potential to cause offence on a family show. According to The Telegraph, a spokesperson for the broadcast regulator told, "We carefully assessed complaints that dresses worn by judges were inappropriate for a pre-watershed audience."
While explaining the verdict, the spokesperson added, "However, while some outfits were revealing, we considered it was appropriately scheduled and would not have exceeded most viewers' expectations."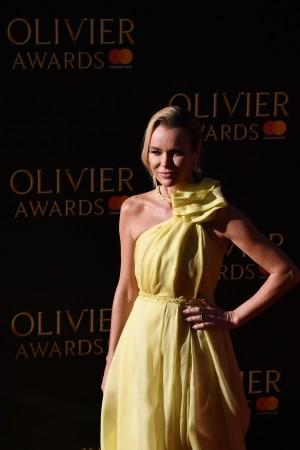 Holden's dress caused a stir on social media. One user wrote, "So Amanda is effectively topless on Britain's Got Talent tonight."
Another one wrote: "Half term hols with kids watching – sort yourself out Amanda Holden – not good!"
However, this is nothing new for the two judges. Last year, Ofcom received 90 complaints regarding Dixon and Amanda's outfits while 200 complaints were sent directly to ITV.
Ofcom also confirmed that it would not investigate other complaints regarding the BGT episode in which judge David Williams dropped his trousers in front of Simon Cowell.