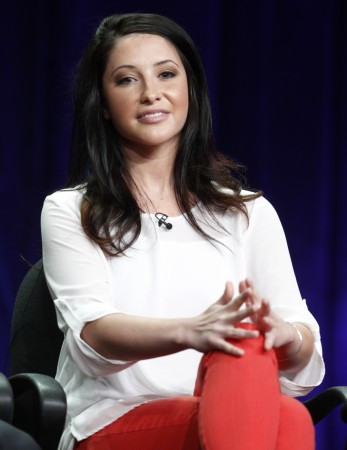 Bristol Palin, daughter of former Republican vice-presidential candidate Sarah Palin, is pregnant again. It's her second pregnancy out of wedlock.
Palin, 24, announced her pregnancy on her blog saying, "I'm announcing this news a lot sooner than I ever expected due to the constant trolls who have nothing better to talk about!!!" but she didn't reveal the father of her child.
"I wanted you guys to be the first to know that I am pregnant. Honestly, I've been trying my hardest to keep my chin up on this one. At the end of the day there's nothing I can't do with God by my side, and I know I am fully capable of handling anything that is put in front of me with dignity and grace," wrote Palin.
She has expressed optimism saying "When life gets tough, there is no other option but to get tougher" despite knowing that fact that her family and friends would be disappointed with her announcement.
"I know this has been, and will be, a huge disappointment to my family, to my close friends, and to many of you," she wrote. "But please respect Tripp's and my privacy during this time. I do not want any lectures and I do not want any sympathy."
It may be mentioned that Bristol Palin shocked everyone seven years ago when news emerged during her mom's campaign with John McCain that she was pregnant with Levi Johnston's baby. She was only 17 then.
They announced their engagement before welcoming their son, Tripp Easton Mitchell Johnston, in December 2008. However, they broke off their engagement and never married despite trying to reunite on few occasions.
Bristol Palin got engaged to U.S. Marine veteran Dakota Meyer and was scheduled to tie the knot on 23 May this year but it was called off. She is yet to reveal the dad of her second child.