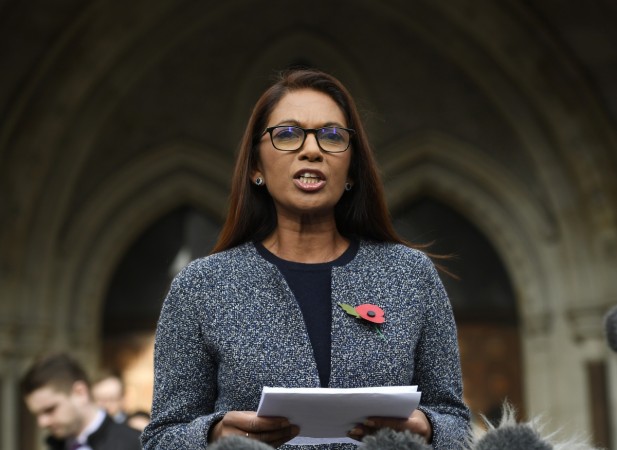 She's a 51-year-old investment fund manager and philanthropist, who has managed to put Brexit on hold. Gina Miller initiated the Brexit legal challenge, posing a threat to Prime Minister Theresa May's government.
Miller has been facing a lot of abuse since she was able to halt May's Brexit decision in the first stage of her legal battle. The Royal High Court has ruled that the government cannot trigger Article 50 without a vote from MPs and parliamentary approval. It was in October that May had said that she would trigger Article 50 by the end of March 2017.
With regard to Brexit, Miller told The Guardian, "I was never binary remain or leave. I was very much of the sentiment, and still am, that it was about remain, reform and review. The UK actually has a very powerful place in Europe ... and we have not just let ourselves down but I think the whole of Europe down by not taking up that challenge."
Currently, the government is set to appeal the court's decision. While some have suggested that there should be early elections, May is of the opinion that they should be held in 2020 as per schedule.
As for the government's decision to appeal, Miller said, "The judgment, I hope — when it's read by the government and they contemplate the full judgment — that they will make the wise decision of not appealing but pressing forward and having a proper debate in our sovereign parliament, our mother of parliaments that we are so admired for all over the world."
About taking legal action on May's Brexit decision, Miller said, "The result today is about all of us, it's not about me or my team. It's about our United Kingdom and all our futures. It's not about how anyone voted. Every one of us voted for the best country and the best future. This case was about process not politics."
Miller and her husband have worked on an earlier campaign as well — the True and Fair Campaign to call for more transparency in London's fund management industry.