An unnamed official from the Bangkok-based Erawan Center, the nationwide emergency services dispatch centre, said there were 21 deaths and 33 people wounded from the mass shooting.
"The gunman used a machine gun and shot innocent victims resulting in many injured and dead," said Pol Col Krissana Pattanacharoen, the police spokesman.
Reports suggest the shooter is holding 16 people hostage on the fourth floor of the Terminal 21 mall, where the shooting took place. The shooter also reportedly had hand grenades on his body. Police Crime Suppression Division commandos and troops from a special warfare unit are at the scene to assess and control the situation.
The mass shooting is the first massacre in Thailand. The shooting had started around 4 p.m. local time.
Original story...
A mass shooting in the city of Korat (Nakhon Ratchasima) in Bangkok has left many dead and the shooter is still at large. The gunman, identified as Sergeant Major Jakraphanth Thomma is a Thai soldier who opened fire at a Buddhist temple and at a shopping centre in the city, has killed at least 12 people and injured many others.
According to BBC Thai, the gunman had attacked his commanding officer before stealing a gun and ammunition from a military camp. The soldier live-streamed the mass shooting on Facebook, but the video has been taken down by the social media giant and the account is suspended.
The footage from local media shows the shooter getting out his car in front of the Terminal 21 shopping centre in the Muang district and started firing at people. The suspect is assumed to be inside the building, holding people hostage. The police have warned people to stay at home, but there's no confirmation on the hostage situation. The local footage also showed the shooter had caused an explosion when a gas cylinder was shot at, starting a fire.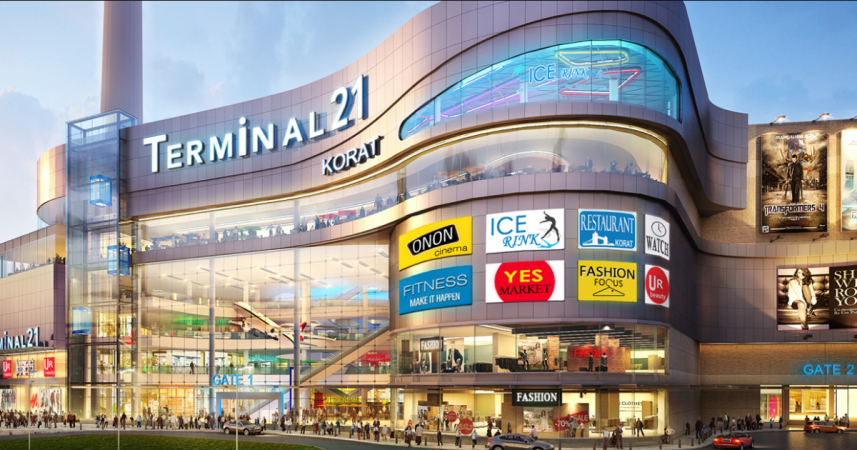 "We can't confirm if there are any hostages taken. But we believe he [the shooter] is still holding inside Terminal 21 shopping mall. We are working on this," Lt. General Thanya Kiatsarn told CNN.
The suspect's motives remain unclear. But according to reports, the shooter had posted during the attack whether he should surrender. He had also posted an image of a pistol with three sets of bullets and wrote: "it is time to get excited" and "nobody can avoid death," BBC reported.
The commanding officer who the shooter had killed was Col Anantharot Krasae. There are reports that another soldier and a 63-year-old woman was shot dead at the military camp.