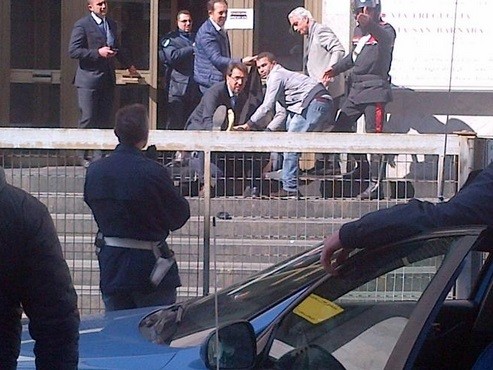 A shooting incident was reported from a courthouse in the Italian city of Milan on Thursday, in which two people were killed.
Shots were fired at the tribunal in the Palace of Justice in Milan by a gunman, who is believed to be a defendant in a bankruptcy trial.
Judge Fernando Ciampi, who looked into bankruptcy cases, was one of the victims, while the second person who was killed was a court witness, as per reports.
After a manhunt, the gunman, who was dressed in a suit and tie, was reportedly arrested from a neighbouring city of Vimercate, Italy's interior minister Angelino Alfano said through a tweet.
The court was put on a lockdown till the armed man was caught, as he was feared to be moving about in the complex.
"We are locked inside our rooms and have been told not to leave. The court is in lockdown, the suspect is moving around the grounds," one person inside the court building told Sky News.
#Italy: A gunman opens fire in Milan's courthouse. One dead 2 people have been Injured. Shooter is at large. pic.twitter.com/JqV7hhGles

— Amichai Stein (@AmichaiStein1) April 9, 2015
Tribunale evacuato #sparatoria pic.twitter.com/Cn5a0ZKohR — jari pilati (@jaripilati) April 9, 2015