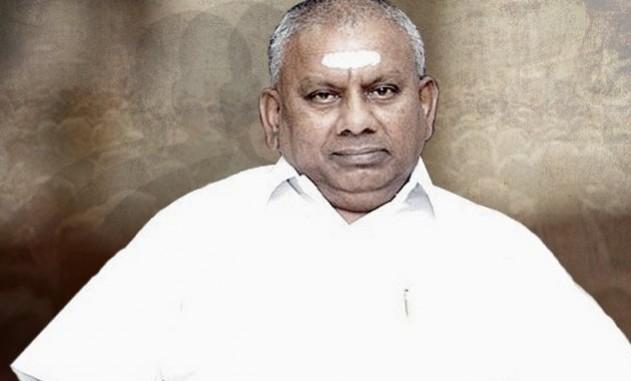 Saravana Bhavan founder P Rajagopal, who fought a losing battle to avoid jail term, died in Chennai on Thursday morning after suffering a massive heart attack.
Rajagopal, 72, was admitted to a Chennai hospital on Saturday following a cardiac problem. He was put on ventilator on Wednesday and doctors said that he was in critical condition.
The 'dosa king', had surrendered in the court last week, after the supreme court threw out his plea to postpone imprisonment in a murder conviction. Rajagopal had orchestrated the murder of Prince Santhakumar, the young husband of the daughter of one of his employees. It was reported that the wealthy hotel chain owner wanted to marry Santhakumar's wife on the advice of an astrologer.
The Madras High Court had sentenced Rajagopal and others to life imprisonment in 2009 but they were let out on bail. Rajagopal had challenged the High Court verdict.
Rajagopal was plagued with health issues over the past two weeks and had arrived in an ambulance last Tuesday at the IV Magistrate court in Chennai. He was strapped on a bed and was wearing an oxygen mask. Rajagopal was admitted at Stanley Medical College the same day to undergo treatment.
Rajagopal was originally sentenced to ten years in jail by the a sessions court in in 2009. The sentence was later changed to life imprisonment by the Madras High Court. Rajagopal had challenged the verdict in the Supreme Court, which upheld it after 10 years.
The Saravana Bhavan owner was given time till July 7 to surrender but he requested an extension citing health problems. However, he was not given any relief and was told to surrender as soon as possible.
Here is a timeline of the events

1990s - Rajagopal has his eyes on 20-year-old Jeevajothi and had proposed to her but was declined.
1999 - Jeevajothi marries Santhakumar, leaving Rajagopal furious
September 2001 - The couple file a police case against the Saravana Bhavan founder
October 1, 2001 - Santhakumar is kidnapped and strangled to death by Rajagopal and eight others
October 30, 2001 - Santhakumar's dead body is discovered in Perumalai in Kodaikanal
November 23, 2001 - Rajagopal surrenders after the news comes to light
2003 - Fresh charges filed against Rajagopal for intimidating Jeevajtohi and offering her Rs 6 lakh as bribe.
2004 - A local court convicts Rajagopal of murder and sentences him to 10 years in jail. However, the sentence was suspended eight months into the term
March 19, 2009 - Madras High Court rejects Rajagopal's plea against the jail term and awards him a life sentence. He got out in bail a few months later citing health issues.
March 30, 2019 - Supreme Court passes landmark judgment ordering Rajagopal to surrender by July 7.
July 4, 2019 - Rajagopal gets himself admitted to the hospital and appeals to the top court for an extension citing health reasons.
July 7, 2019 - Rajagopal fails to surrender.
July 9, 2019 - Supreme Court rejects Rajagopal's appeal and directs him to surrender immediately. Rajagopal arrives at the court in an ambulance, complete with an Oxygen mask and sent to the prison ward of the Stanley Hospital in Chennai and is under the care of Puzhal prison ward.
July 13, 2019 - Rajagopal suffers a heart attack and is admitted to the hospital.
July 17, 2019 - Rajagopal in critical condition, put on a ventilator.
July 18, 2019 - Rajagopal passes away after suffering a massive heart attack.