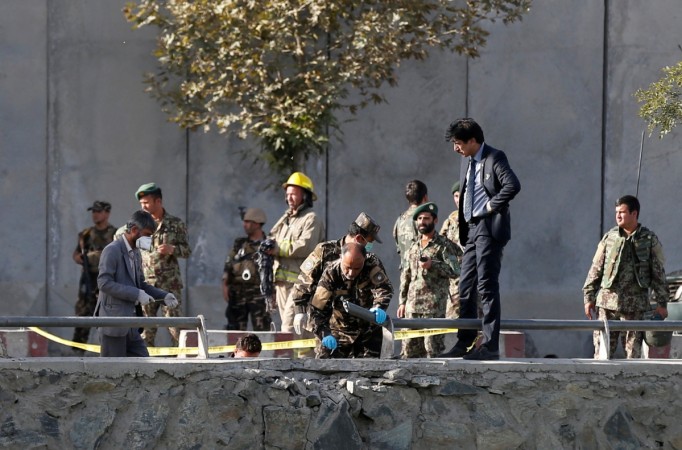 At least 24 people were killed and several others injured in multiple blasts in Kabul on Monday. Local media reports said a blast also took place near the Afghan Ministry of Defence's headquarters in Kabul.
The explosions were initially being deemed as suicide attacks by the local media. It later emerged that the Taliban were behind the attack near the Defence Ministry Hedquarters.The Taliban claimed they had managed to kill 58 officials and civilians.
However, local sources said the deceased include an army general and two high-ranking police officials. The toll may rise as many people were seriously injured in the attacks.
Defence Ministry Spokesman Mohammad Radmanesh was quoted by Reuters as saying that the two blasts struck in quick succession a crowded area of the city, which has close proximity to government buildings, a market and an important intersection.
Sources said the second blast was triggered when troops, policemen and civilians rushed to the aid of the victims of the first blast, thereby maximising damage.
Rescue and relief operations were re-initiated by authorities after the second attack. "When the first explosion happened people crowded to the site and then the second blast occurred, which was really powerful and killed lots of people," Samiullah Safi, an eyewitness of the attack, was quoted by Reuters.
Last month, at least 13 people were killed in a suicide attack on the American University in Kabul.