A MiG-21 trainer aircraft of the Indian Air Force (IAF) crashed near Gwalior on Wednesday (September 25) morning. There were two pilots on board the aircraft and they both managed to eject safely. The pilots were a group captain and a squadron leader.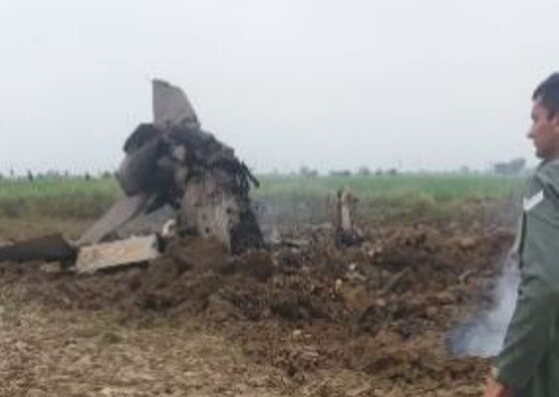 The crash reportedly occurred around 10 am. The pilots were part of a routine mission when the incident occurred. The IAF has ordered an inquiry to ascertain the cause of the accident.
Many similar incidents have taken place in recent times of either aircraft or drones crashing suddenly. On September 17, an unmanned aerial vehicle (UAV) of the Defense Research and Development Organisation (DRDO) crashed in the Chitradurga district of Karnataka.
A few weeks before this incident, a private trainer aircraft crashed near the Aligarh Dhanipur airstrip. The incident happened on August 27, Tuesday morning when the aircraft, flying from Delhi to Aligarh, tried to land but touched a high tension line.
Earlier this year, there were quite a few aircraft crashes. In June, an Indian Air Force (IAF) pilot jettisoned the Jaguar aircraft's fuel tanks and small practice bombs after one of its engines failed due to a bird hit in Ambala.
In addition to this, the Indian Air Force lost another fighter jet MiG-27 in March after it crashed in Rajasthan during a routine training.
This incident, while are isolated, show a pattern and an investigation needs to be launched to get to the bottom of the incidents.