The Supreme court on Wednesday, December 4, granted bail to former Finance Minister and Congress leader P Chidambaram in the INX Media money laundering case, registered by the Enforcement Directorate (ED).
The apex court directed Chidambaram to not temper with the evidence or influence the witnesses. The former minister has also been barred from giving press interviews or make public statements in connection with the case.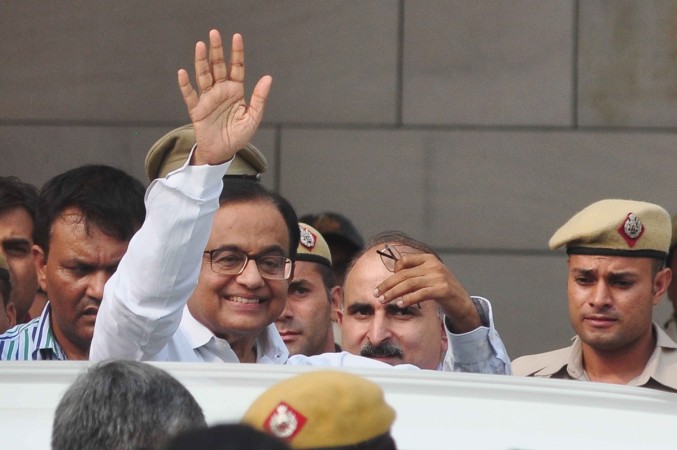 Chidambaram is not allowed to travel abroad without the court's permission and is required to furnish a bail bond of Rs 2 lakhs along with two sureties of the same amount.
After the SC judgment, the former finance minister's son, Karti Chidambaram, took to Twitter to express his relief.

Setting aside the Delhi High Court's September 30 verdict, the SC had earlier in October granted bail to P Chidambaram in the money laundering case by the CBI, relating to INX Media. However, he was required to remain in the judicial custody of ED and continued to be in the Tihar jail.
The 74-year-old Congress leader had access to home-cooked food, a separate cell, a western toilet, spectacles and medicines.
What is the INX media case?
The INX Media case of money laundering pertains to the alleged irregularities in the Foreign Investment Promotion Board (FIPB) clearance to the media group for receiving overseas funds to the tune of Rs 307 crore when P Chidambaram was the union finance minister in the then Congress-led UPA government.
Chidambaram was in legal trouble as the Delhi High Court refused to grant him anticipatory bail in the INX Media corruption case. Earlier, Chidambaram's lawyers had challenged the Delhi HC's order which rejected his request for protection from arrest. The Delhi HC said that Chidambaram seems to be the "kingpin" and "key conspirator" who needs to be interrogated in custody.