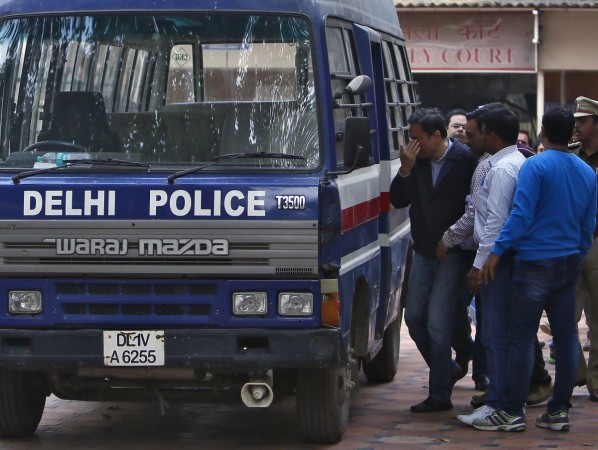 The Narcotics Control Bureau (NCB) on Friday arrested two Nigerian nationals and seized drugs worth Rs. 2 crore in a raid conducted at a house in Lakshmanpur locality of Uttam Nagar in New Delhi.
The accused, identified as Martins Akurasi, 36, and Ude Okpani Ukegbu, 31, were nabbed after police received tip off regarding the drug racket, according to an article published by IndiaToday.
"The value of the seized drugs is estimated to be more than Rs 2 crore in the international market," NCB Zonal Director (Delhi) Rohit Sharma said.
About 255 grams of heroin, 166 grams of amphetamine and 560 grams of methaquolone were recovered in the raid.
According to police sources, another person involved in the racket is absconding.
Police sources suggest that prime suspect Akurasi has been peddling drugs since he came to India in 2012 and been shuttling frequently between Nigeria and India
Akurasi has ties with a mammoth Nigerian drug syndicate and apparently supplied drugs to youths in Delhi NCR area and sent drugs in concealed packages across the world.
Police have also booked the perpetrator under the Passports Act for allegedly possessing forged passports and international travel documents like visa.
A forged passport of Ghana and a forged Indian visa was recovered from Akurasi, while Ukegbu had possession of Nigerian and Zambian passports.
"The visas on Ukegbu's passports too were forged. We have seized the forged travel documents and will initiate proceedings under the Passport and Foreigners Act against the duo," Sharma said.
Sharma also stated that instances of African drug traffickers living in New Delhi on forged passports and visas were on the rise and the NCB would soon launch a drive to deport such nationals along with the Delhi Police and Foreigners Regional Registration Officer.