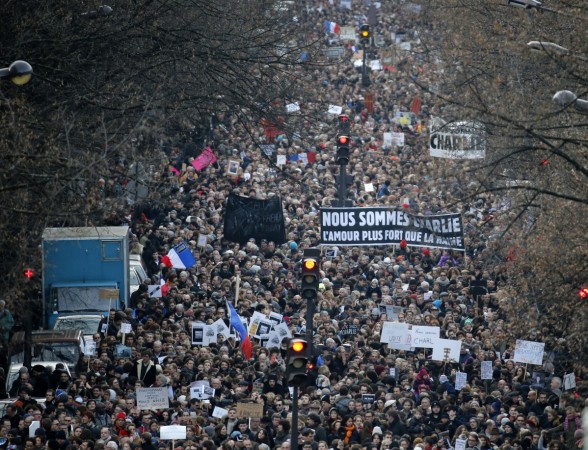 A bomb threat at a Paris station forced the evacuation of passengers on Friday, after French police arrested at least 12 people overnight in connection with Amedy Coulibaly, the Paris gunman who pledged allegiance to Islamic State and killed four Jews at a kosher supermarket last Friday.
The bomb threat was reported from the Gare de l'Est station, one of Paris' busiest stations, and the police said the station was closed as a "precaution".
The arrests come as US Secretary of State John Kerry arrived in Paris on Thursday.
The 12 people were arrested on the suspicion of helping Coulibaly, who also killed a policewoman in southern Paris last Thursday and stormed into the kosher shop the next day where he killed four people before being shot dead.
Days after the attack, a video of Coulibaly pledging support to the Islamic State emerged.