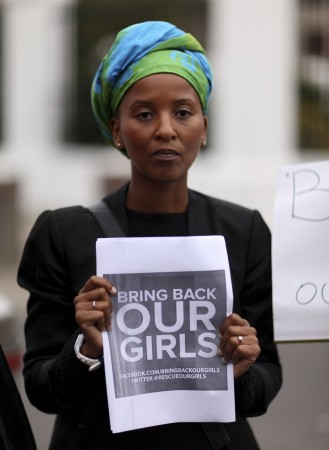 Boko Haram militants launched a fresh offensive in the restive northeast Nigeria, killing more than 30 people in the Gumsuri village and kidnapping as many as 172 women and children, according to locals who escaped the attack on Sunday. Details of the attack emerged on Thursday.
"After killing our youths, the insurgents have taken away our wives and daughters," Mukhtar Buba, who fled Gumsuri after the attack, told AFP.
Officials fear more than 100 people, including women and children, may have been abducted.
The village is close to Chibok, from where the Boko Haram militants had kidnapped 200 schoolgirls earlier this year.
"My sister and her seven children were among those taken away," local Abba Musa, who escaped the attack, told Reuters.
The attack comes days after Boko Haram chief Abubakar Shekau released a video in which he threatened to attack the Emir of Kano, Muhammadu Sanusi II, the second highest Muslim leader in Nigeria.
"Because you are made the Emir of Kano that is why you got angry and was calling on the Vigilante groups and hunters to attack us. Let me tell you that the hunters and the vigilante groups will fail and you will also fail," the Boko Haram leader had said in the 19-minute video, according to NAIJ.com.