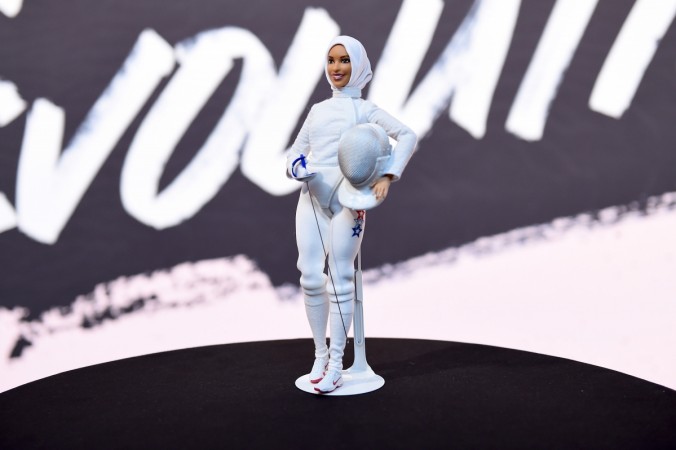 Olympic fencer Ibtihaj Muhammad is breaking all barriers. After becoming the first US Olympian to compete in a hijab, Muhammad has now created a Barbie of herself with a hijab.
Muhammad collaborated with Mattel, the American multinational toy manufacturing company, to create a Barbie wearing a hijab designed after her. This is for the first time in the brand's 58-year history that a Barbie is wearing a hijab.
The one-of-a-kind Barbie doll is a part of its "Shero" line dedicated to boundary-breaking women. The inspirational and boundary-breaking women, who inspired such dolls, include Ashley Graham, Zendaya, Kristin Chenoweth, Gabby Douglas, Emmy Rossum, Trisha Yearwood, Misty Copeland and Ava DuVernay. It was unveiled at Glamour's Women of the Year Live Summit in New York on Monday, but it will be on sale to the public in the fall of 2018.
"I'm excited to just partner with a brand that I know honours powerful women who are breaking barriers and whose sole goal is to impact the future leaders of tomorrow," Muhammad told PeopleStyle on Monday. "To be included in this conversation is very humbling and I'm over the moon about this whole thing."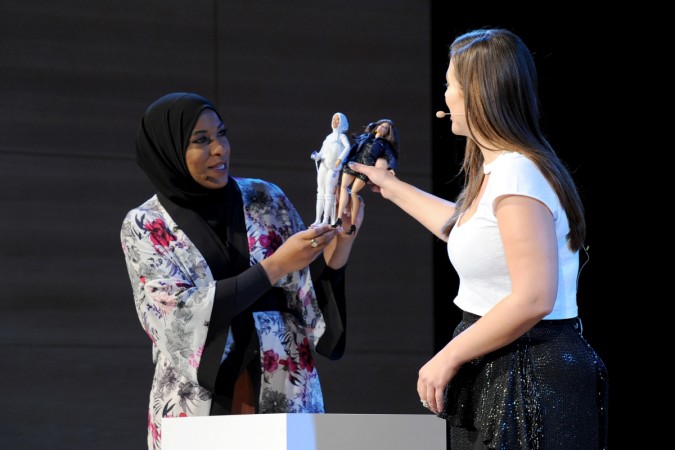 She worked with the toy manufacturing company in every step of the design. "It's so cool to see myself in this little doll form with my fencing uniform on. It says my name on the back and it has a fencing mask and the little sabre. I just love it," she said.
One particular feature she wanted in the doll is her signature eyeliner. "I wanted (the Barbie) to have athletic toned legs for sure. I'm also really big into eyeliner. I like to think of my eyeliner as a shield of power; I not only wear it to the grocery store but I also wear it to compete. I wore it to the Olympic games, so I wanted my Barbie to have the perfect winged liner and also to wear a hijab."
Muhammad said she is excited to see this first of its kind doll and believes that the girls who shop for these dolls may look up to them.