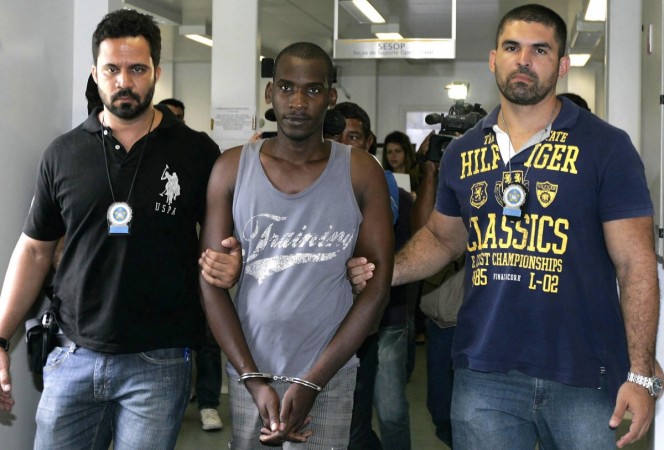 A Brazilian man who was arrested on Wednesday for the murder of a woman has divulged gory details of how he killed 42 people, including a two-year-old girl, over the last decade, claiming that killing "calmed him down."
Sailson Jose das Gracas has confessed to a series of murders in the Brazilian city of Rio de Janeiro, claiming that he has killed 37 women, a girl as young as two years old, and three men whom he killed on contract.
The 26-year-old was arrested on Wednesday for stabbing a woman to death, following which he revealed his crimes.
Das Gracas said he used to "go out hunting" for victims, and that he killed mainly for the adrenalin rush.
"I observed them, I studied them. I waited for a month, sometimes a week, depending on the place. I tried to ascertain where they lived, what their families were like. I kept watch on their houses and then after a while went there at dawn, waited for my chance and entered," Gracas was quoted saying by Brazilian broadcaster TV Globo, AFP reported.
Gracas started his murder spree at the age of 17, and then continued as killing gave him a "buzz".
"At 17, I killed the first woman and that gave me a buzz. I kept on doing it and I enjoyed it," the Das Gracas said.
"When I wasn't killing someone I got uptight. I would pace up and down at home. Killing calmed me down. I'd kill someone and then would think about the victim for two or three months. After that, I'd go off hunting," he added.
He also confessed to killing for money, claiming that a couple had hired him to kill a man. While he killed the men with guns, he strangled all his female victims.
Termed by the police as a "psychopath" Das Gracas has threatened that he will kill again, if he is released.
"He wanted to kill women -- white women, not black ones. He followed the victims, studying them closely before committing the crimes," police commissioner Pedro Henrique from Nova Iguacu told AFP.
Das Gracas is the second serial killer to be arrested in Brazil in two months.
In October, a security guard was arrested for almost 40 murders in the Brazilian city of Goiania.