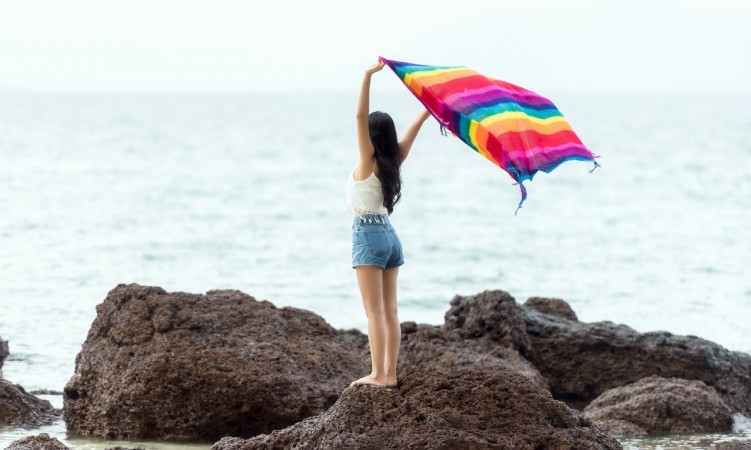 "It's my body, it's my rules," says 19-year-old Rosalie Pinho from Minas Gerais, Brazil. She is explaining the norms set by herself for selling her virginity online to the best bidder.
Though she's putting up a brave front, her story has different shades, and as in most of such auctions that are on the rise in recent times, has one thing in common - deprivation.
Teenage girls are selling their virginity to afford an elite education or a lavish lifestyle. This Brazilian teen says she put her virginity up for auction in a desperate attempt to make money for her impoverished family.
Also read: Mother sells daughter's virginity
Nineteen-year-old Rosalie Pinho from Minas Gerais, is reportedly accepting bids starting at €300,000 (around £264,000) now from 'gentlemen' who wish to spend the night with her.
The student, whose family has allegedly gone through 'great financial difficulties' and struggled to afford food on several occasion, is now hoping to raise enough money to relocate to a bigger city, offer her mother a better house and also be able to pay her college tuition.
The girl doesn't have any online presence whatsoever, as she spoke with Daily Mail Online and also shared her plans to set up her own business with the cash, which in future would help her 'live without many financial worries'.
Rosalie said: "I've never dated anyone and the maximum contact I've had with other guys is limited to a few kisses. At first the idea of sleeping with a complete stranger scared me, but I got used to the idea and I'd rather lose my virginity in this way than with someone who will break my heart."
It is not technically illegal to sell sex in Brazil, even though it is illegal to appoint sex workers and operate brothels under the state's law. Yet Rosalie says she drew inspiration from other girls who had done the same and created her own website for the purpose.
And having received offers up to €500,000 (£440,000) already, she says: "The auction has been online for three weeks and will come to an end in the first week of May. I would like the value to reach €850,000 (£747,610), it will be the best thing that has ever happened in my life!"
For everybody wondering how her family and friends reacted to this, Rosalie shared that they are still unaware of her venture. "It's totally a secret," she said. "I worry a lot more how my decision would reflect on my family than with what people will think about me.
"It would not affect me much, people's opinions will not help solve my problems [but] the auction is going to. We live in the age of sexual freedom, it's my body, it's my rules."
Also read: Teenager auctions virginity to afford Cambridge education
However, Rosalie does have certain criteria when it comes to selecting candidates for the purpose. "Only that the winner has no venereal disease, I do not care about age, ethnicity, appearance, religion, musical taste or anything else. And I hope, of course, that he is kind to me at our meeting."
She also added: "The virginity auction is considered as prostitution and prostitution is considered legal in Brazil, so there is nothing wrong with what I am doing."