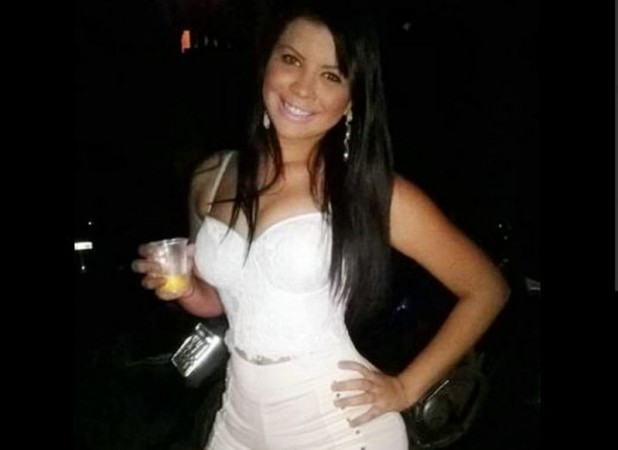 The 20-year-old student who shared the intimate photos of her with Jamaican sprinter Usain Bolt is reportedly the widow of Diná Terror, one of the most dangerous drug lords of Rio de Janeiro. Jady Duarte sparked controversy after she shared photos of bare-torsoed Bolt in bed with her. Duarte shared the pictures on the cross-platform mobile messaging app, WhatsApp, after which it was circulated on several Brazilian websites.
Duarte was earlier called a "mystery woman" when the intimate photos appeared online, but now it has been revealed that she has underworld connections and has two children with Diná Terror, also known as Douglas Donato Pereira.
Terror, who tortured and murdered a teenage girl in September 2014, was also involved in the narcotics trade at the Faz Quem Quer slum in Rio de Janeiro, Daily Mail quoted police as saying.
He was known for being violent and bloodthirsty and was wanted for at least 10 violent crimes. He was shot dead by police in March this year.
"In eternity, I will be with my love the way I always wanted, because in heaven all the time is time to be happy. God will take you in, it's my hope that in eternity I will see you," Duarte posted on Facebook after his death.
Daurte met Bolt on Sunday at De Bracos Albertas club where the star athlete was celebrating his three Olympics gold medals win and his 30th birthday. Jady claimed that when Bolt approached her first she was clueless about his identity. While talking to Extra Globo, Duarte said that her encounter with Bolt was "normal."
She also told the daily that her meeting with Bolt has left her mortified, as she never wanted to be in limelight. "It's very negative," she told Extra. "I never wanted to be famous, I'm dying of shame."